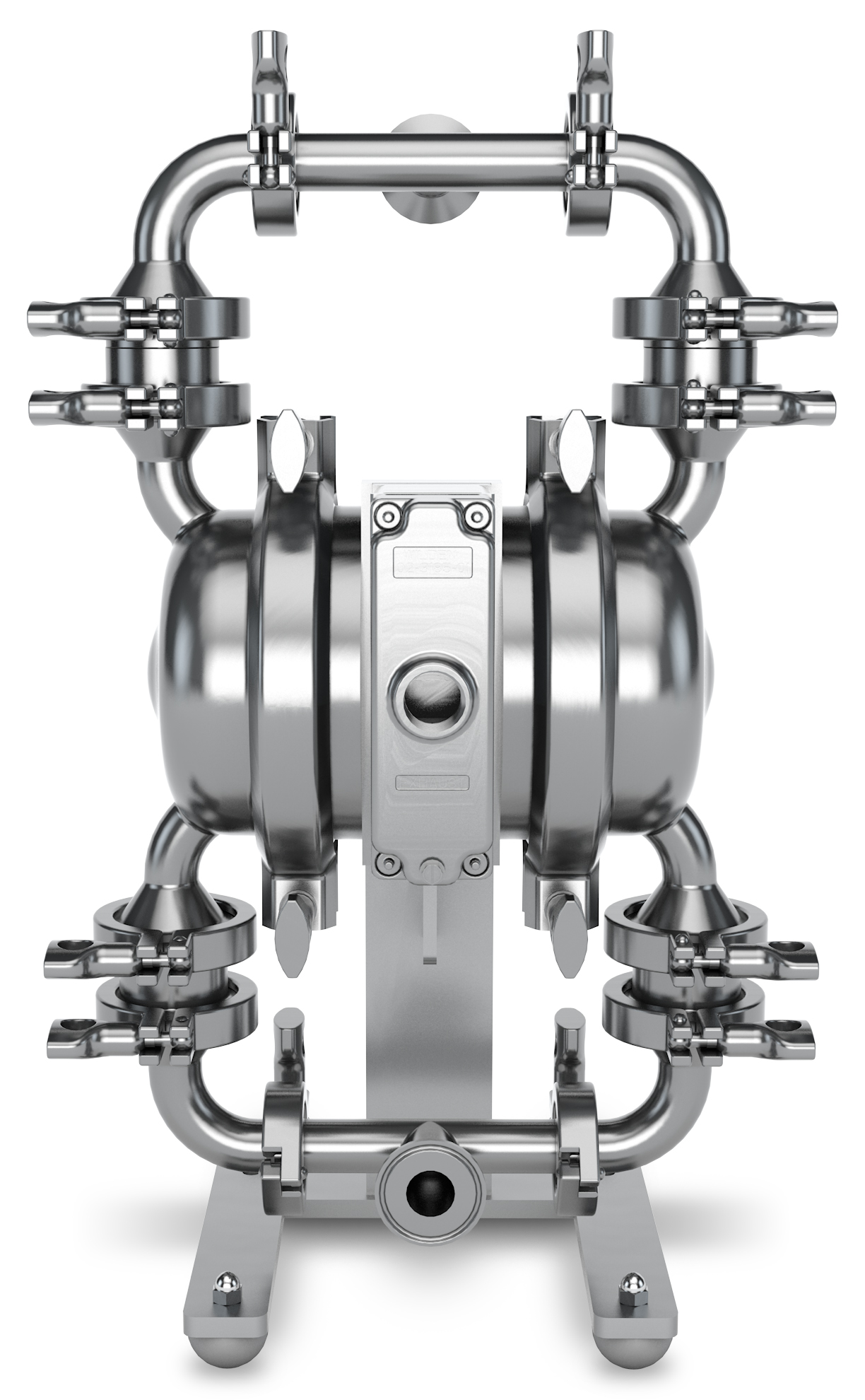 Wilden, part of PSG and Dover, has extended its line of SanifloHygienicSeries (HS) AODD clamped metal pumps with the addition of the new PS2 25 mm (1 inch) model, which comes equipped with the energy-efficient Pro-FloSHIFT Air Distribution System (ADS).
Saniflo HS pumps are designed to pump an array of viscosities, solids and shear-sensitive products for the food and beverage, pharmaceutical and cosmetics industries.
With design enhancements which meet the strictest hygienic and sanitary requirements, Wilden Saniflo HS pumps feature a free-draining flow path that enables clean-in-place (CIP). The Saniflo HS flow-through liquid-path design also eliminates any potential areas where product residue can be trapped and contaminate the product.
These design features ensure the sanitary operation of the pump and lower the risk of cross contamination or compromised finished product. These features also allow Wilden Saniflo HS pumps to meet or exceed industry standards and requirements.