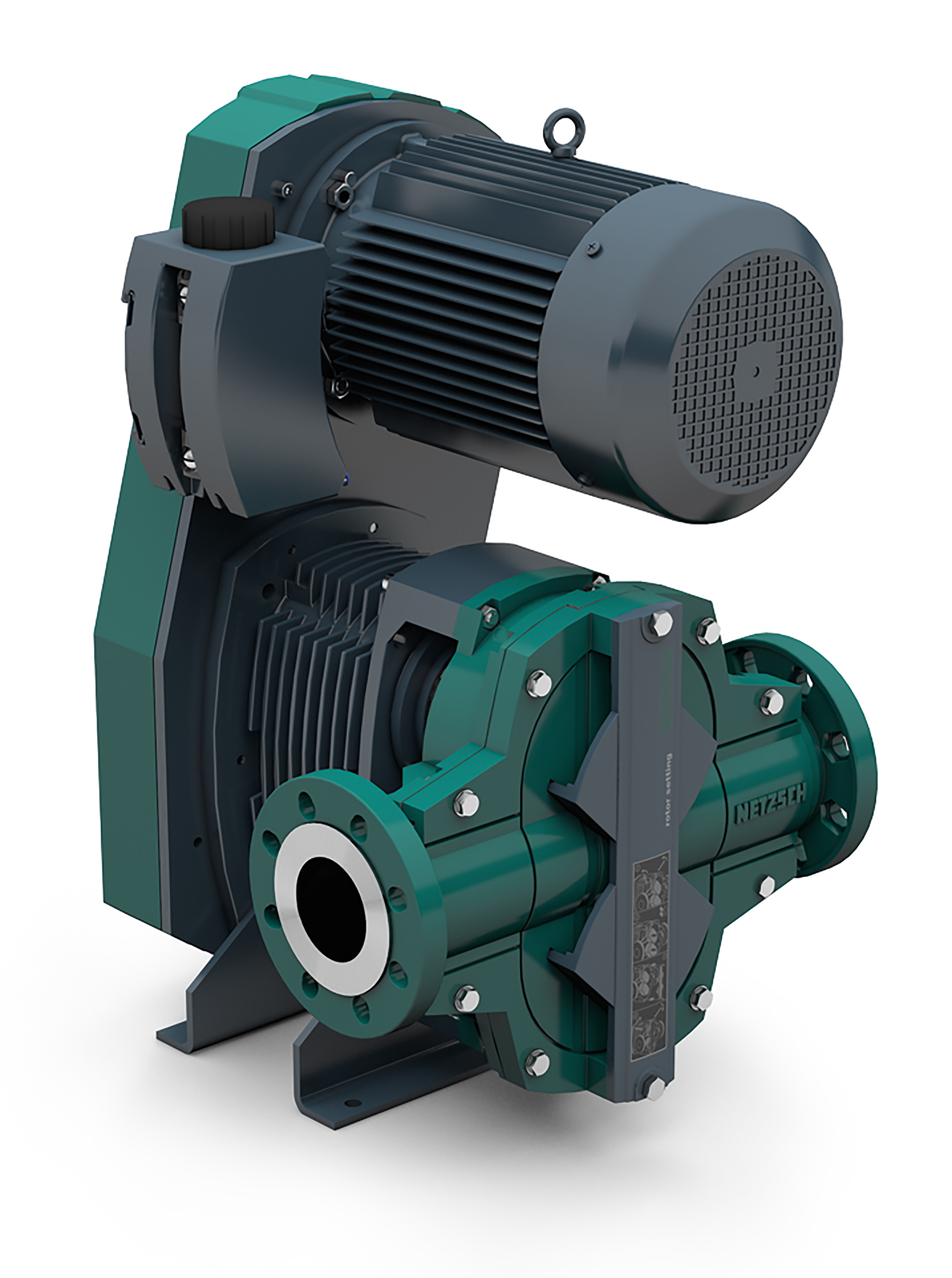 German pump manufacturer Netzsch recently announced the launch of its new TORNADO T2 rotary lobe pump, which is designed for liquids, including media containing gas, solids or fibrous matter.
Instead of using standard elastomer lobes, the concept of the Tornado T2 is based on two hardened steel lobes that rotate in a geometrically-adapted elastomer insert. This bi-lobe rotor design creates a longer sealing line, providing more wear padding and a pulsation reduction system ensures minimal pulsation or shear forces.
The elastomer insert design is vulcanised on to the edges of the lobes to create permanent hard-soft contact between the lobes throughout the 360° rotation cycle, so the inserts avoid high-wear contact. The elastomer cage acts as a stator and is subject to less dynamic load and deformation than a traditional rotary lobe pump design.
The pump design also replaces complex timing gear with a synchronous toothed belt drive system, which reduces the danger of transmission damage.
The Tornado T2 features full service in place (FSIP) design. The rotors can be removed and replaced quickly because they are not bolted or keyed to the shafts inside the pump head.