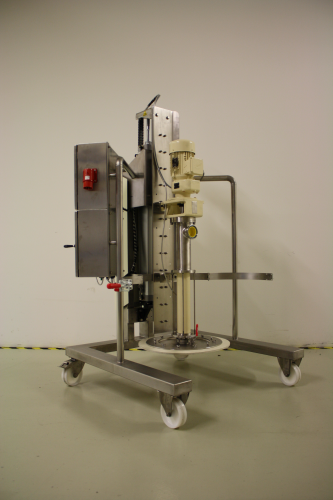 At the specialist international agricultural trade fair AGROEXPO 2013 in Spain, Netzsch Pumps & Sys-tems was awarded the 'Primer concurso de innovación' innovation prize. This is now the third time that Netzsch has won an innovation prize for its products in other European countries. This time it was the economy version of the Netzsch NBE 200 barrel emptying system for 200 l barrels.
Netzsch barrel emptying systems are supplied as standard for 5 l, 20 l and 200 l barrels. However, there are also other sizes up to 1,000 l available on request. They can be operated on their own or as part of a dosing system with control unit, buffer and various application units, from valves to two-part mixing heads and including dispensers. To that effect, the barrel emptying systems have been further developed, so as to provide more capacity with fewer components and more advantageous manufacturing costs.
Other prizes are the 'Targa Beltrami' awarded to the Tornado T2 rotary lobe pump in Italy in March 2012 at the Biogas Trade Fair in Cremona. Half a year later in the Netherlands, the B.Max biogas mixing pump won a prize at 'Industrial Processing', the specialist international trade fair for in-dustrial processing in Utrecht.