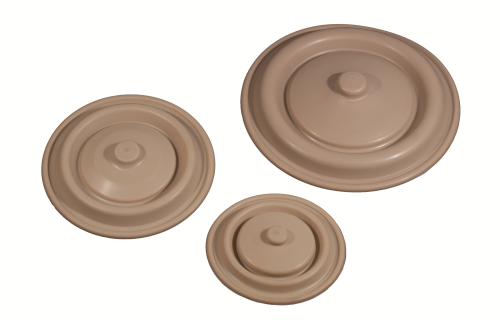 The United States-based company says the 76 mm (3") FSIPD fits its Saniflo FDA pumps as well as its Original, Advanced and Advanced FIT series of air-operated double-diaphragm pumps.
Made from food-grade Santoprenethermoplastic, it is suitable for hygienic applications. The integral piston is completely encapsulated within the TPE material, meaning there is no outer piston that can trap fluid and particles.  
According to Wilden, the result is a durable, cleanable diaphragm assembly that features a large integral piston and a full-stroke shaft that enables it to maintain the same stroke length as conventional Wilden diaphragms.
The design increases product displacement per stroke, which the company says means improved suction lift, greater flow rates and higher efficiency.