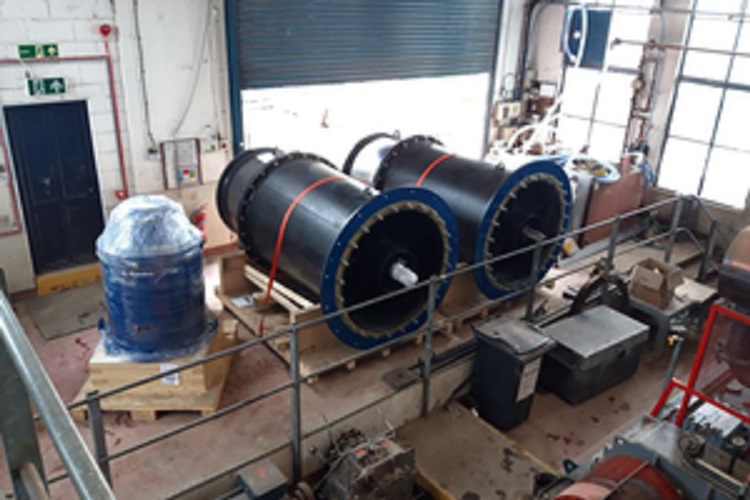 As part of the UK Environment Agency's £140 million asset repair programme for 2020, the first two of six Pentair Fairbanks Nijhuis pumps and motors have been installed at Keadby pumping station near Scunthorpe in a bid to manage flood risk and water levels.
The £35 million investment to upgrade the 80-year-old pumping station which will bring both flood-risk and environmental benefits to the Isle of Axholme area, which includes parts of North Lincolnshire, South Yorkshire and North Nottinghamshire.
The two pumps were tested in Holland before they were shipped to the UK. The first two pumps will be installed over the next two months; the remaining four pumps will be delivered and installed before the end of the year. The pumps each weigh around 10 tonnes and are fish-friendly, allowing safe navigation for fish and eels on their natural migration. The measure is recognised as vital to protecting wildlife and improving the health of rivers.
The pumping station refurbishment will be completed by the end of 2021.