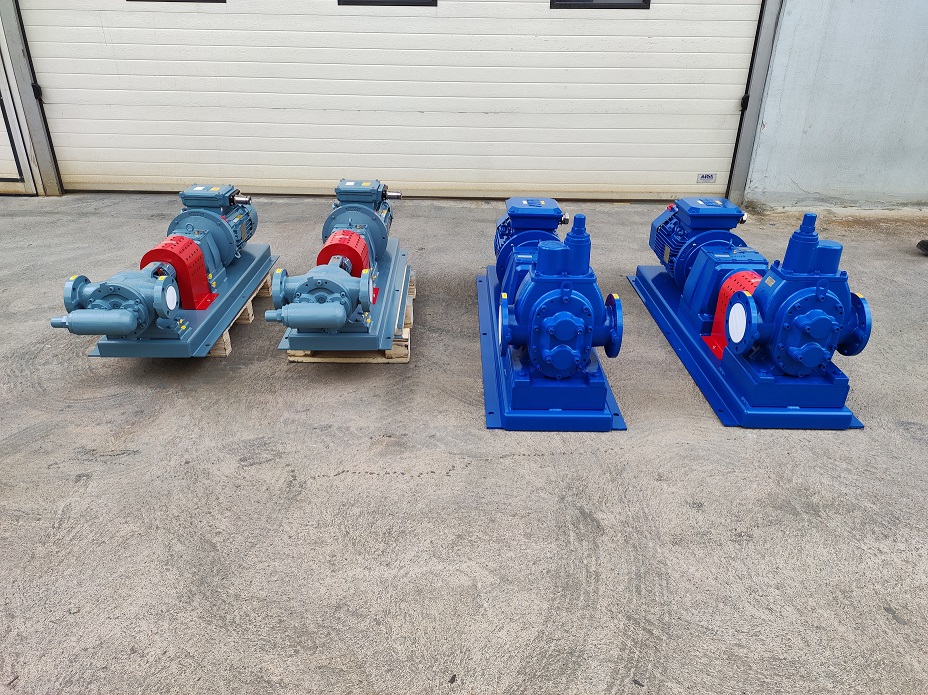 North Ridge Pumps has manufactured and supplied six gear pumps for the upgrading of a European fuel and bitumen processing facility.
The bitumen plant upgrade involved increasing the number and capacity of tanks for delivering higher volumes to tankers, including the installation of larger positive displacement pumps to deliver high flow rates more quickly to accommodate larger vessels and reduce vessel waiting time.
The plant's 4 in and 10 in pumps were handling bitumen with a possibility of 1 mm solids, so external gear pumps operating slowly with hardened teeth for minimising wear, were selected to handle this blend of high viscosity asphalt.
Due to the size of pumps selected, their internal tolerances mean they can accommodate 1 mm suspended solids without issue. However, North Ridge recommended that inlet strainers were installed to capture any particles above this size.  
The smaller flow rate of 5 m³/hour of clean asphalt without solids meant two 2 in internal gear pumps were selected as they are better suited to handle the clean blend. All units were coupled to ATEX ABB Motors suitable for installation in non-safe areas.