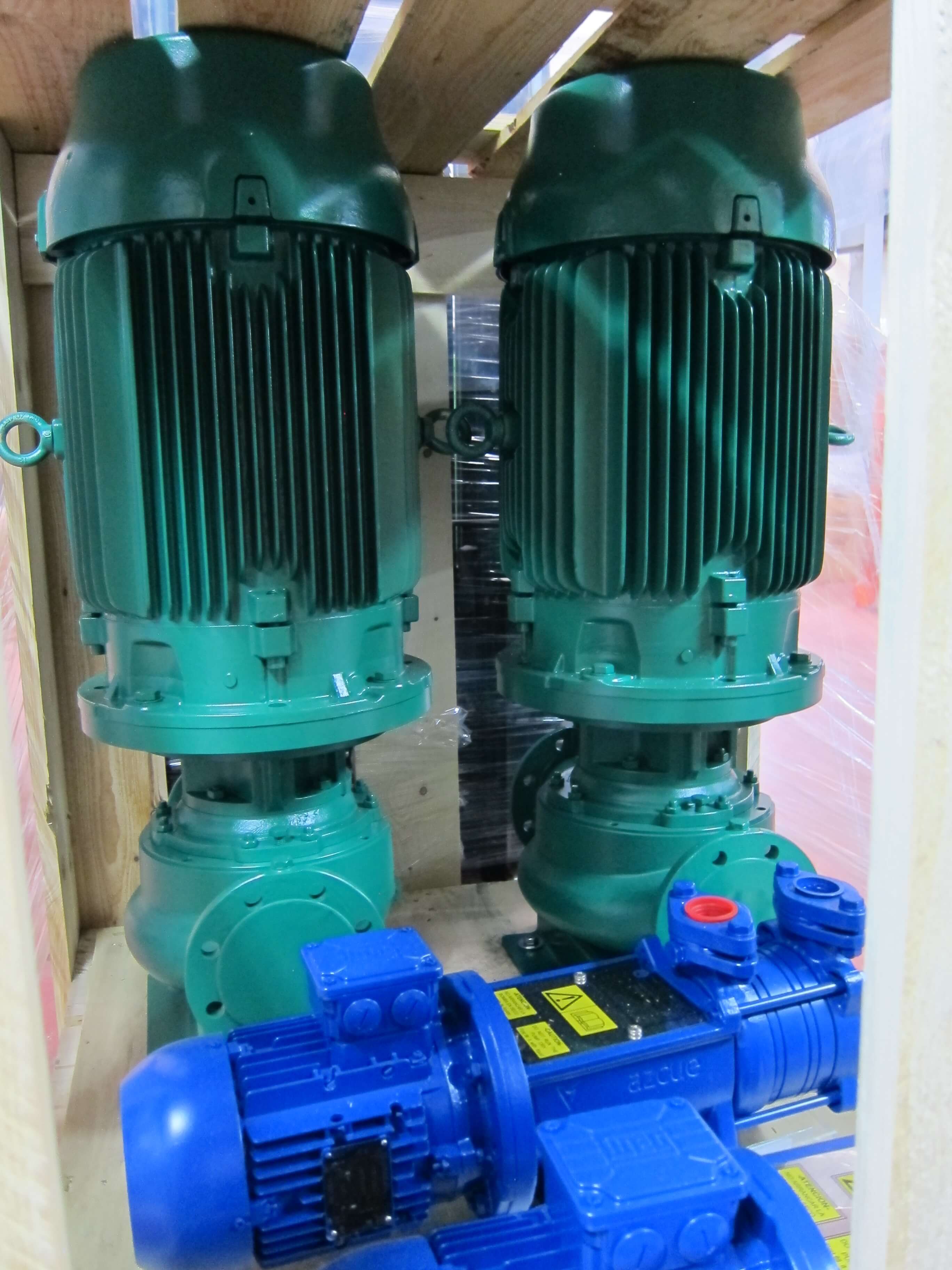 North Ridge Pumps has supplied on-board pumps with marine type approval for a ship's hot water boosting and air conditioning cooling system.
One of its customer's ships was undergoing a refit during dry dock when it was discovered the pumps were damaged beyond economical repair.
There was limited space in the engine room so North Ridge Pumps selected two of its VM 80/20A vertical inline centrifugal pumps with cast bronze casings and impellers for corrosion resistance. Marine type approval is mandatory for equipment onboard many vessels and the pumps are Lloyds type approved. The flange to flange and inlet/outlet connections are the same as the existing unit, making installation straightforward. 
Two of the company's MO 19/20 horizontal side channel self-priming pumps were also selected for the hot water boosting system. As they are pumping fresh water at 70°C, a cast iron casing with bronze impeller is sufficient. A low flow rate of 3m³/hr at 4.5 bar was required and because of the pumps' design, they can produce low flow rates at medium to high pressures which is difficult for centrifugal pumps to achieve.