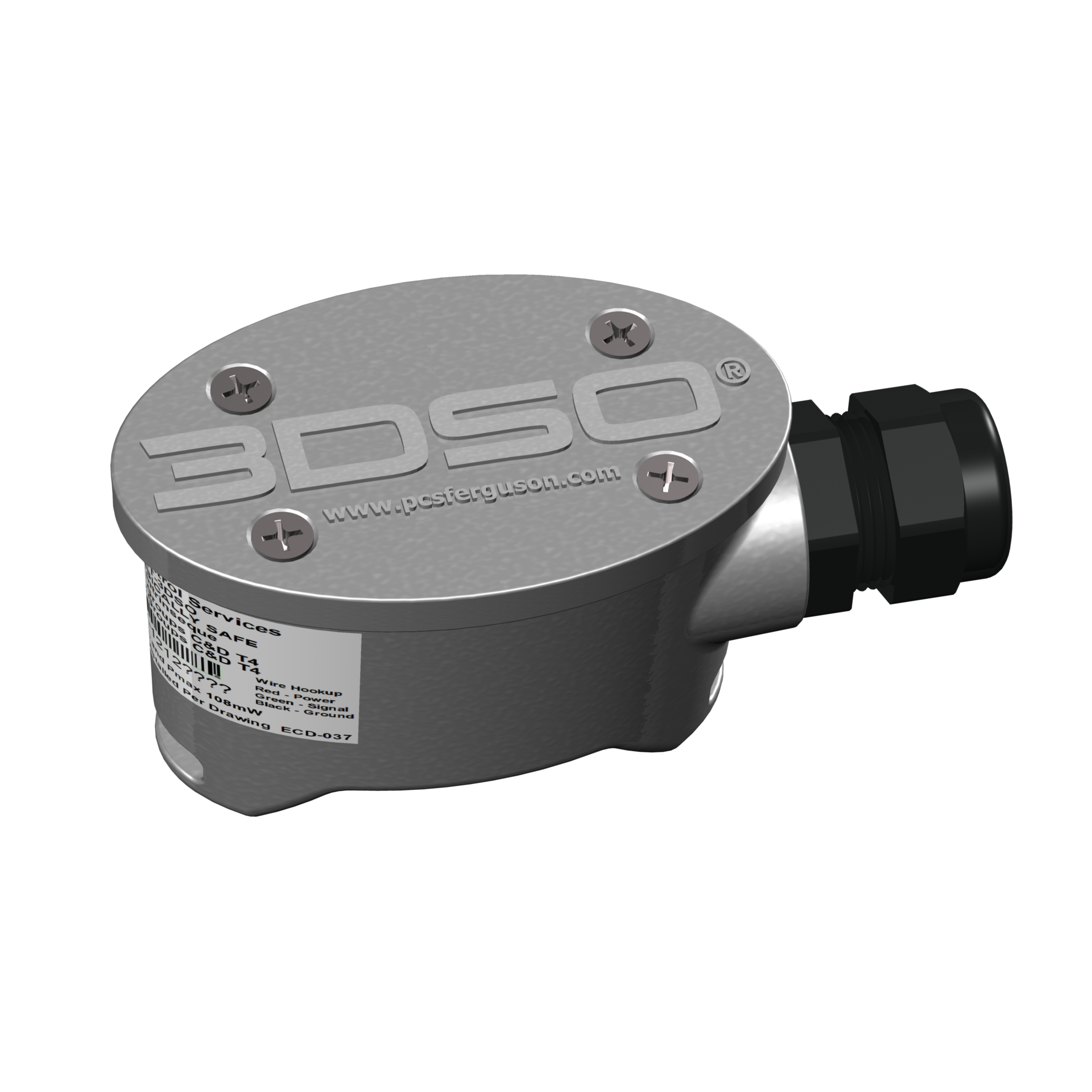 PCS Ferguson, part of the Apergy group of companies, has recently improved its 3DSO Plunger Arrival Sensor for plunger lift wells.
Mounted on the surface lubricator, the 3DSO detects the plunger's arrival and activates the controller to the appropriate mode for gas sales or shut-in. The arrival sensor's proprietary technology represents significant improvements in plunger arrival sensing.
Driven by an embedded microprocessor, the new 3DSO continually self-calibrates to filter out environmental noise. It uses advanced 3D technology, similar to that used in military and navigation applications, to detect the plunger's arrival. By sensing the plunger in three coils in three axes (X, Y and Z), the sensor can more accurately detect plunger arrival.
The combination of the microprocessor and 3D technology enables the new 3DSO to detect the arrival of the plunger travelling at any speed, even if the plunger is stopped in front of the sensor. This is a major improvement on the previous technology.
The new 3DSO is now adjustable on site, without the need for a computer. Operators can simply adjust the sensitivity potentiometer from a range of 20-100% and the pulse length potentiometer from two to 30 seconds.