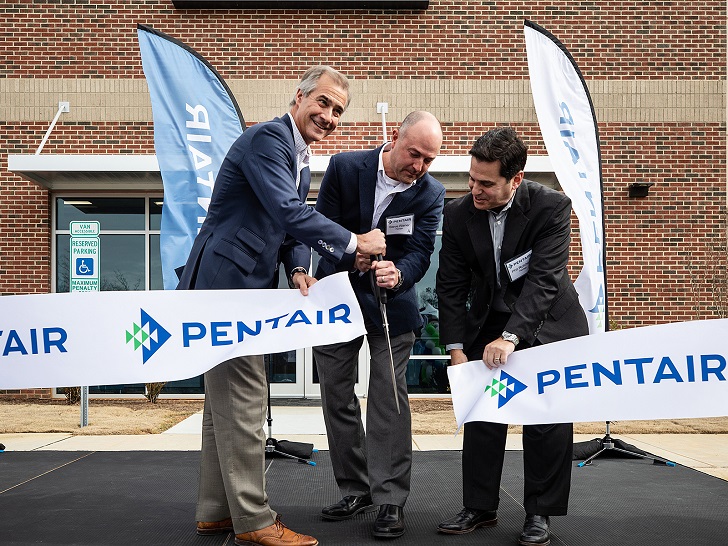 Pentair plc has officially opened a state-of-the-art innovation centre in Apex, North Carolina, USA to advance smart, sustainable water solutions for swimming pools and water treatment.
"The new innovation centre in Apex is designed to enable our engineers and product development teams to deliver new technologies and solutions that empower our customers to make the most of life's essential resource," said Phil Rolchigo, Pentair's chief technology officer.
The new facility will primarily serve as the technology centre of expertise for Pentair's Aquatic Systems business. The 50 000 sq ft site includes an advanced electronics and IoT lab as well as extensive environmental and physical testing capabilities. In-ground and above-ground swimming pools bring complete product testing and integrated pool systems testing capabilities under one roof.
The innovation centre also features flexible space that can be configured to develop and design manufacturing cells, facilitating rapid prototyping and making extensive use of 3D printing capabilities. Collaborative work spaces and ergonomic workstations enable a dynamic team environment. The centre also houses a training room capable of live demonstrations and hands-on training for our employees and dealer customers.
"Our new innovation centre leverages the latest technologies allowing us to not only develop new and innovative product solutions, but also help develop more efficient production capabilities," said Jerome Pedretti, senior vice president, Pentair Aquatic Systems. "This, together with the training center, provides the opportunity to work with our dealer customers to help grow their business, and ultimately help pool owners truly enjoy and make the most of their pool."