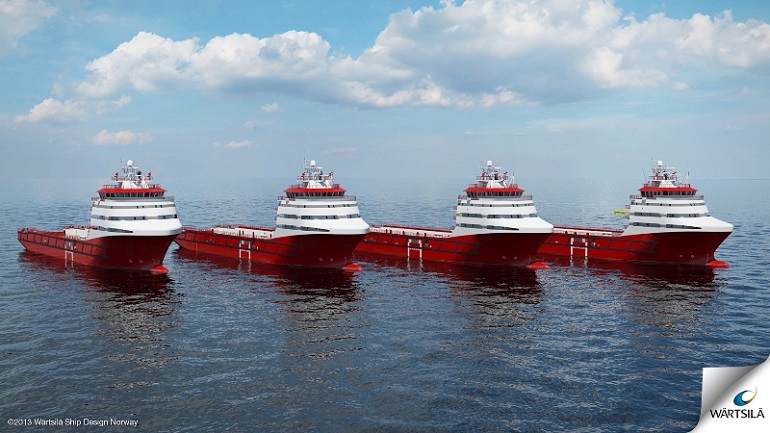 Norwegian liquid handling and pump specialist PG Flow Solutions is to supply large liquid-cargo systems and associated equipment for two large, modern MPSVs (Multipurpose Platform Supply Vessels) that Fujian Mawei Shipbuilding Ltd is constructing for an undisclosed shipowner.
Under the contract, PG Flow Solutions will provide a comprehensive hydraulically driven cargo system with pumps, mud agitators, hydraulic power pack and control system for each of the two vessels.
PG Flow Solutions has previously delivered similar packages to four sister vessels at the same yard which are now in operation for the Seatankers Group.
The PG Flow Solutions equipment for the first vessel will be delivered by December 2019, and for the second by February 2020. All equipment will be fabricated, assembled and tested at the company's facility in Sande, Vestfold, Norway.
The two vessels are of advanced Wärtsilä's WSD 1000 MPSV design, with a vessel length of 88.80 metres, deadweight of 5200 tonnes and a sizeable 1005 cubic metre deck area.
They are designed for year-round supply to offshore platforms, with stores, materials and equipment needed for drilling, production construction, plus supply to lay-barges/vessels and other offshore units, with stores, materials and equipment needed for their operation.