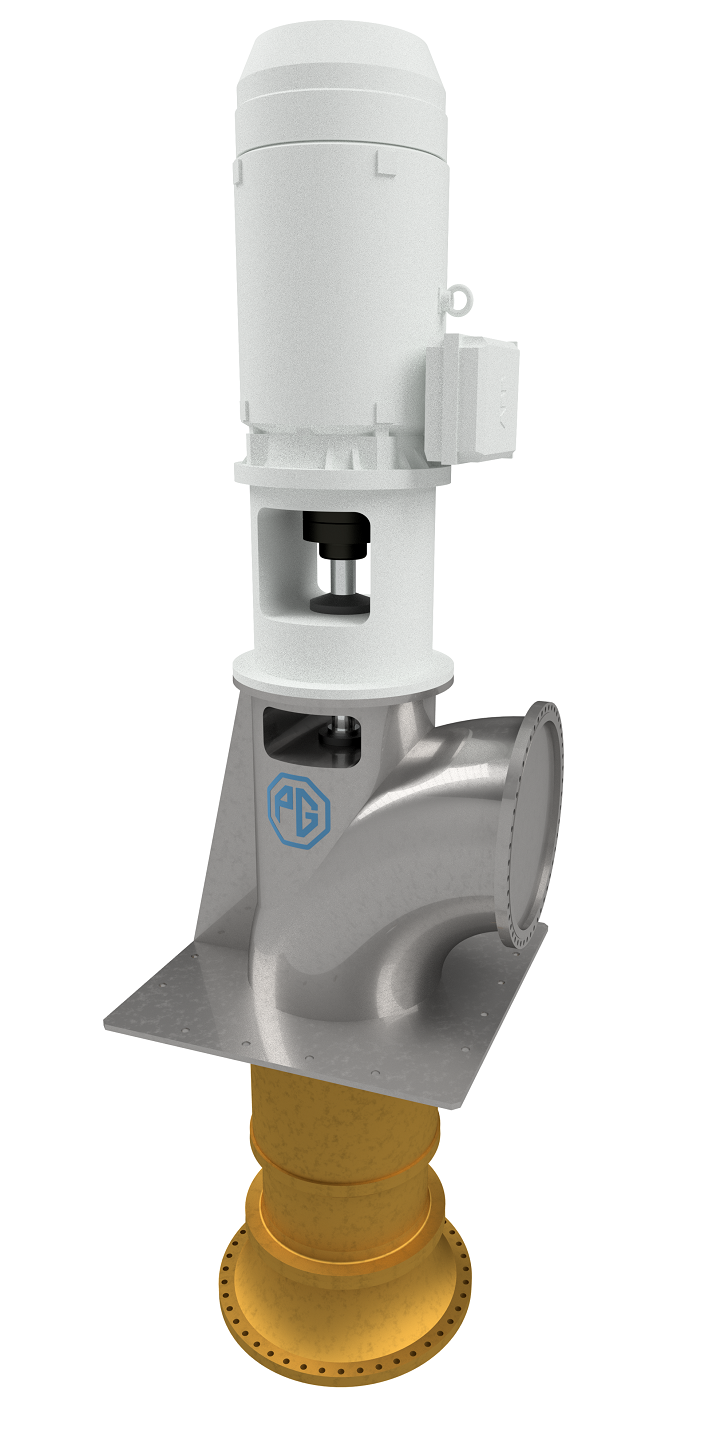 Norwegian liquid handling and pump specialist PG Flow Solutions AS has won the contract to supply high flow seawater pumps to Singapore's Keppel Shipyard for the Gimi FLNG (floating liquefied natural gas) that is being converted at the yard.
PG Flow Solutions will deliver four large seawater pumps, each with a capacity of 5500 cubic metres of water per hour.
The seawater pumps will be used to cool down the onboard turbine steam condensers. As the LNG-fuelled vessel has steam turbines for power generation, the seawater pumps will provide continues flow of cold seawater to cool down the steam condensers and liquify the steam. The pumps will run on energy optimisation by frequency converters and are designed to be reversed to clean out the seawater circuit.
"These axial type propeller pumps represent a highly reliable technology that is just as popular in the maritime and oil and gas industries because of its low maintenance requirements. We are very proud to be involved with this prestigious FLNG project," said Kjetil Vatne, R&D manager at PG Flow Solutions.
PG Flow Solutions will assemble the pumps at the company's facility in Sande in Vestfold, Norway, and then transport them to Keppel's yard in Singapore. The company will deliver the four large seawater pumps in the fourth quarter of 2019.
Keppel Shipyard is converting Golar LNG's Gimi Liquefied Natural Gas (LNG) carrier into an FLNG vessel. The vessel is expected to be delivered in the first half of 2022. When completed, the Gimi FLNG will be stationed at a nearshore hub located on the Mauritania and Senegal maritime border. It is designed to produce an average of approximately 2.5 million tonnes of LNG per annum.