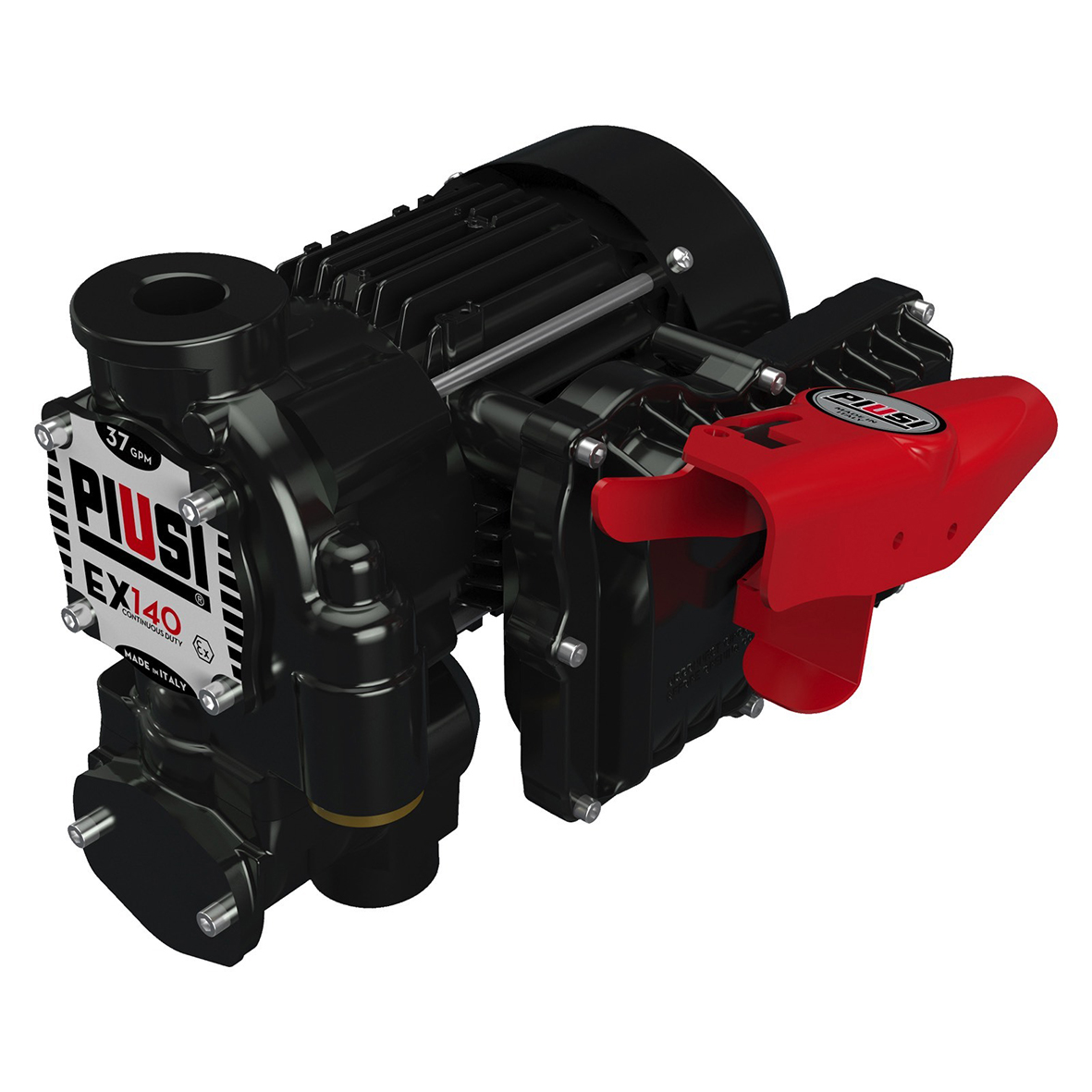 Bell Flow Systems' Italian supplier, Piusi, has developed its new EX100 and EX140 pumps with ATEX and UL certification, to meet the specific demands of fuel transfer markets.
Designed to deal with potentially explosive atmospheres or flammable fluids, the EX100 and EX140 have been developed for the heavy duty transfer of kerosene, petrol and diesel fuel. The are both compact and versatile, making them adaptable for applications in most working conditions.
The Piusi pumps offer high and constant flow rates, even in complicated delivery systems and can work without interruption because of their continuous operation. Piusi developed the EX100 and EX140 for heavy duty work such as large commercial vehicle fleets that need to dispense fuels quickly and often.
The ATEX certification ensures that these pumps are compliant with the current safety regulations which prevent explosions inside or outside the pump. They can be used in ATEX zoned environments along with the other approved kit items, such as the EX nozzles and nozzle connections, flow meters, and suitable fuel management systems.