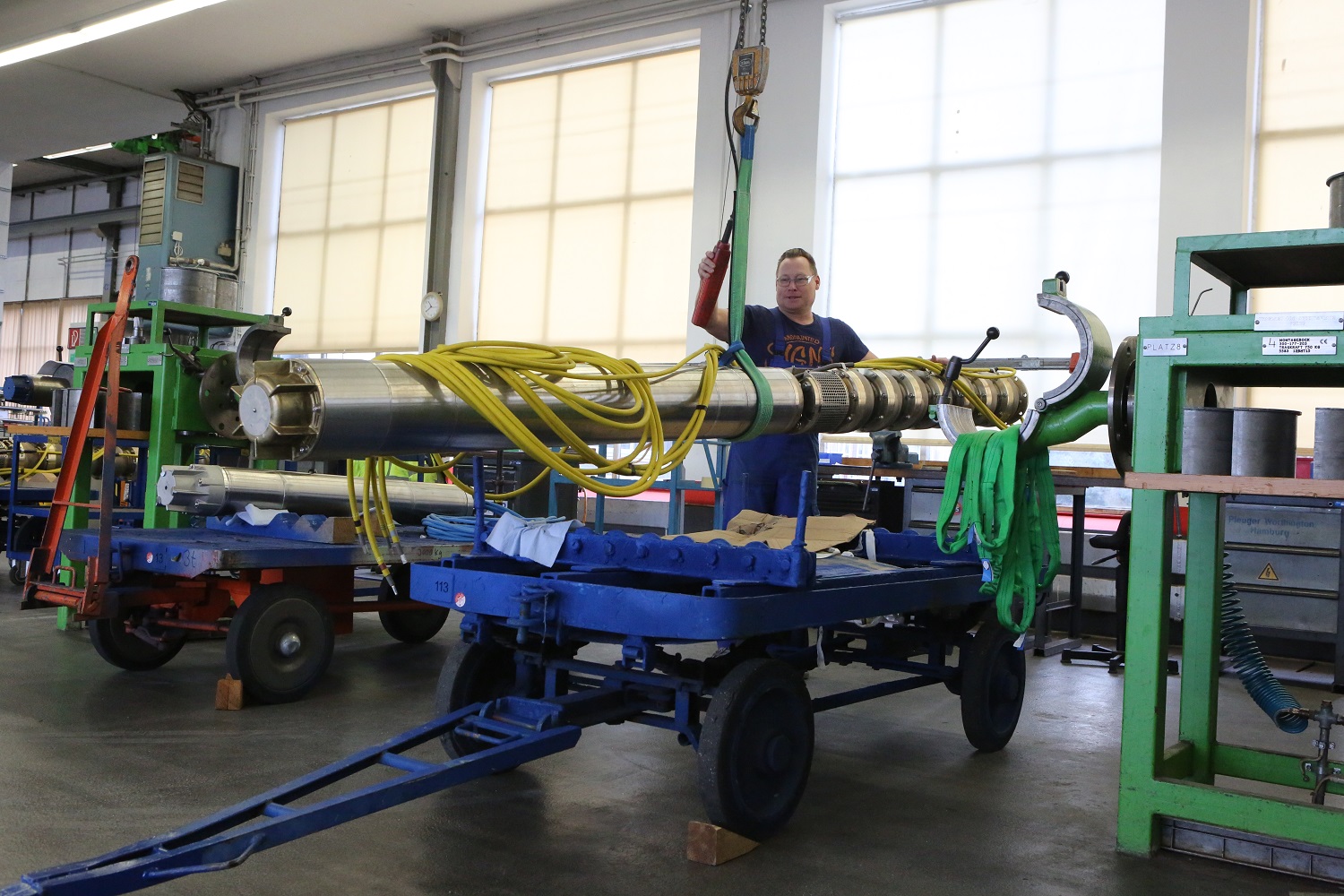 Pleuger Industries will be at Asia Pacific's International Mining Exhibition 2019 (AIMEX) from 27-29 August, showcasing its latest products for mine drainage and process water pumping applications and its synchronous motor with permanent magnet drive.
At this year's AIMEX, Pleuger will be demonstrating its permanent magnet motor, created for pumping applications in the mining industry. The company says that its synchronous motor with permanent magnet rotor has up to 14% higher efficiency compared to conventional induction motors. The hermetically sealed rotor is also protected against corrosion and mechanical problems.
At the Pleuger production site in Hamburg, the company's R&D department creates tailor-made alternatives for mining companies around the world. These include iron ore mines in Western Australia, copper mines in Chile, uranium mines in Niger and opencast lignite mining in Germany.
Pleuger's machine manufacturer's range includes standard and special units from 4 to 50 in, depending on requirements. Pressure jacket pumps that do not require dynamic seals are considered particularly reliable and are used to increase the pressure in pipelines.  
The Pleuger Industries team will be at the Germany Pavilion at AIMEX 2019 (booth J121).