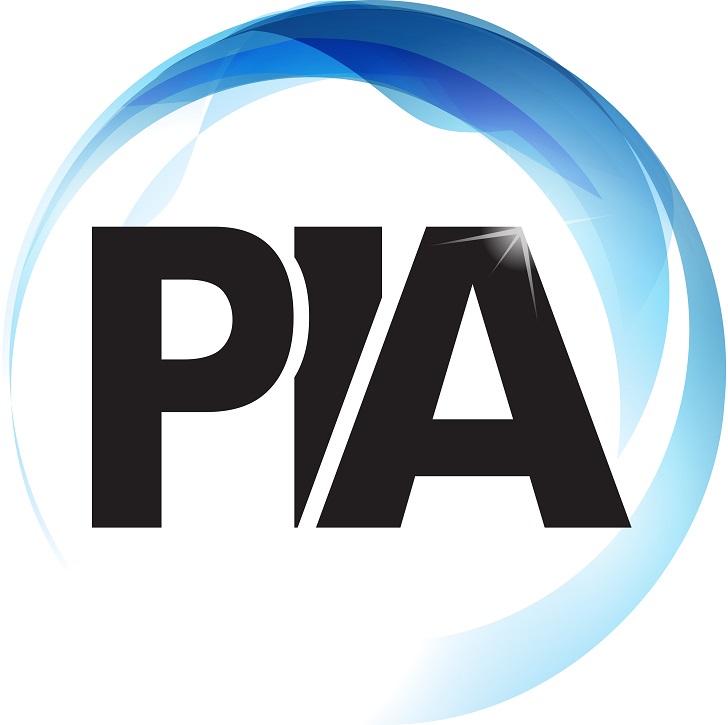 Voting is now open for the Pump Industry Awards 2018. More details about the finalists can be found below. Go to the website and help decided the outcome by casting your vote.
Engineer of the Year
Sponsored by World Pumps
Prof. Dr. Emad Kamil Hussein, ATU
Asst. Prof. Dr. Emad Kamil Hussein is the head of Pumps Engineering Deptment at the Mussaib Technical College, Al-Furat Al-Awsat Technical University. He is the supervisor of many graduation projects for students from the Pumps Engineering Deptment.
Luke Gardener, Grundfos Pumps
Portsmouth Aqua, had a vision to create simple to operate world class products, delivering safe drinking water. Our nomination Luke Gardener of Grundfos far exceeded our expectation of a supplier's capacity to provide an engineering solution, the solution realised through Luke and Grundfos ensured our product provides clean drinking water for humanitarian aid, wash water for agricultural farming and hospitals to mention a few applications and with an emphasis of using the least amount of power and wasted water. Through Luke and Grundfos we will provide a vastly in demand resource without excessive detriment to others.
www.uk.grundfos.com Greco Tusset de Moura, HIGRA Brasil Greco, HIGRA's Chief Innovation Officer is the engineer responsible for the development of new products and applications, as well as the continuous improvement of our products and services. With a strong interest in new technologies, and to 4.0 and IOT industries, he leads projects that aim major energy savings and better energy efficiency to customer.
Technical Innovation of the Year – Products Sponsored by Process Industry Informer
Aspen Pumps Max Hi-Flow Tank Pump
An evolution in condensate removal tank pumps, the innovative MAX Hi-Flow is the quietest on the market at 44 dB(A) and the only tank pump with IP24 rating. Suitable for installations from slimline AC cassettes up to AHUs, it offers tank pump capacity but in shallow profile. Multiple mounting clips, a built-in spirit level and plug & play connection make installation simple and a quick release reservoir allows simple in situ servicing; all with BMS or HVACR connectivity.
ETM Direct Drive Pump Motor Expanding its proprietary motor design to the pump industry, ETM direct drive motors provide up to 8x more continuous torque, eliminating the need for a gearbox, and all its associated losses, cost and bulk. This results in a more cost-effective system that can be 60% lighter, 80% smaller, consumes less electricity and is more reliable. ETM provides a long-awaited, affordable motor solution for high torque, low speed positive displacement pumps, meeting demanding requirements without a gearbox.  
Flowserve IPS Node
The IPS Node is a reliable Industrial Internet of Things wireless device in a compact, intrinsically safe and cost effective package that is the fundamental building block to monitoring balance of plant process systems. 
Customers can now afford to remotely access continuous process information such as pressure, temperature, vibration, discrete and analog signals anywhere within an industrial process facility – resulting in increased equipment availability and mean time between repair.
Grundfos SCALA2
The Grundfos SCALA2 is a whole house water-boosting pump that delivers perfect water pressure to where it is needed. Launched in 2017 and WRAS approved, each unit is a fully integrated water booster pump that provides the ideal water pressure to up to 8 water outlets – even with multiple taps and showers running at the same time. These compact sets combine the pump, motor, tank, sensor, drive and non-return valve in one neat package.
Siemens IQ Motors
Siemens IQ Motors are supplied with a WiFi enabled Smart Box which can be used to remotely monitor various important parameters like Vibrations, Cooling, Energy Consumption and Loading.  With a connection to the Cloud and Data Analysis, any abnormal behaviour can be identified to reduce down times. Motors also have machine readable Data Matrix on the rating plate which can be read by smart phones using Siemens App. After scanning the matrix, customers can access useful product information e.g. manuals and documentation.
The Tapflo UK LEAP - Low Energy Air Pump
LEAP or Low Energy Air Pump is the first TRUE innovation in diaphragm pumps in the last 100 years, based mainly around increasing operating efficiency of air pump by upwards of 70%, while adding levels of control and safety unseen previously in the air pump world. The LEAP technology is the future of air pumping and is helping global organisations achieve energy targets.
Wilo UK Ceram-Teflon Coatings
Wilo metallurgists together with Teflon (Dupont), have successfully engineered a unique composite coating displaying the properties of both the CERAM-CT coating – (WRAS and KTW approved) and TEFLON – with its excellent non-stick characteristics used in domestic and industrial uses. The CERAM-Teflon outperforms non-coated and CERAM coated pumps in troublesome applications. With a significant reduction in Ochre deposits, pumps in the water management sphere can continue to perform in line with design characteristics for significantly longer.
Technical Innovation of the Year – Projects Sponsored by WILO
Danfoss Drives for its work on the Aarhus Water Project
Danfoss Drives' has supplied 290 VSDs to the world's first energy-neutral water and wastewater management system. The energy used for wastewater transport, water treatment and distribution in 2016 was 7.2 million kWh. The energy and heat produced by using gas from anaerobic sludge digestion over the same period was 7.4 million kWh, so the project now creates an energy surplus.
Amphibious Pump Model Installed in Maringá /PR Brazil at SANEPAR, HIGRA Brasil
HIGRA produced R2-360 / 200B amphibious pumps for the largest sanitation company in Minas Gerais, Brazil, at the Cataguases unit. With HIGRA pumps today the unit presents a scenario with a 90% increase in flow, a 50% direct reduction in consumption, elimination of the burning of equipment caused by floods (due to the HIGRA amphibious system) and reduction of corrective maintenance, avoiding system that compromised water supply in the city.
Indicators of high energy efficiency of centrifugal pumps operating with a variable load profile, Ru Well Systems Private Research Innovation Company
To reduce greenhouse gas emissions, it is necessary to produce energy-efficient pumps and be able to use them economically. Manufacturers of pumps used in testing pumps evaluation methods and indices (EEI, PEI) that pump consumers can not apply in practice. The accepted standard ISO / ASME 14414 "Evaluation of the energy efficiency of the pumping system "does not provide a specific algorithm for performance testing application of pumps at the consumers. The purpose of the work is "Indicators of high energy efficiency of centrifugal pumps operating with a variable load profile" the methodology for calculating indicators energy efficient operations of one, or a group of pumps when the load varies in time. This methodology can be used by manufacturers and consumers of pumps.
www.well-systems.ru/nano_eng.htm
Xylem Water Solutions Foss Barrier Project
Foss Barrier Pumping Station upgrade - The scheme increases the pumping capacity of the asset from 32M3/s to 52M3/s, with no civil modifications. The existing pump columns and discharge facility were re-used incorporating replacement Xylem PL7125 axial flow pumps having a significantly increased capacity. To fully utilise the increased capacity, Low Harmonic VSD's have been incorporated that enhances the process efficiency and minimises energy use of the system.
Environmental Contribution of the Year Sponsored by SPP Pumps
Danfoss Drives for its contribution to Aarhus Water Project
Danfoss Drives' has supplied 290 VSDs to the world's first energy-neutral water and wastewater management system. The energy used for wastewater transport, water treatment and distribution in 2016 was 7.2 million kWh. The energy and heat produced by using gas from anaerobic sludge digestion over the same period was 7.4 million kWh, so the project now creates an energy surplus.
Grundfos and Marriott Hotels improvements to their carbon footprint
A major hotel chain was targeting improvements to their carbon footprint and sought to achieve an extra 30% saving when Grundfos Pumps introduced them to their Energy Check.  This allowed them to look at each of their UK properties and get a report on the efficiency of their current pump base, via a comprehensive report showing the savings that could be achieved per hotel (equivalent to 24 UK homes annual use) by selecting efficient variants. 
HIGRA Brasil's Cataguases/MG Project
Sanepar, a Brazilian sanitation company, hired HIGRA to solve problems at the catchment station in Maringá, Paraná. With the flood of the River Pirapó the engines of the pumps burned, causing lack of water in the city. HIGRA has carried out the replacement of conventional pumps with amphibious technology pumps, as well as the elevation of the electric panels, which, even with a flood of the river, citizens will no longer be left without water.
Xylem Flygt 4320 Mixer
Flygt has raised the standard in high efficiency, low-speed, submersible mixers. Flygt's 4320 revolutionary design couples a high efficiency mixer and state-of-the-art motor efficiency, with an integrated variable frequency drive. The result is a submersible mixer that delivers superior mixing with adjustability and simplicity, for unsurpassed energy savings. The 4320 allows you to adjust for today's flows and loadings, quickly change to meet seasonal fluctuations, and be prepared for future increases – all without wasting energy.
Manufacturer of the Year Sponsored by Siemens
Aspen Pumps
Aspen Pumps is the UK's market leader in the design and manufacture of condensate removal pumps. This success has been driven by its commitment to design innovation, as well as the skills and experience of its engineers. Aspen's design ethos is to provide best-in-class quality while ensuring pumps can be installed quickly and easily, and boast the highest reliability in their sector. Aspen's dedicated technical and customer relationship teams offer full support on installation, product selection, servicing and fault-finding helping ensure happy customers.
Grundfos Pumps
Grundfos operate in various sectors which requires us to adapt to specific customer needs.  We continuously modify the way we can support our customers by reconfiguring our internal systems and teams.  Today we offer flexible on-line pump selection tools, an intuitive telephone system that funnels people into a front, middle and back office structure that includes: home owners/installers/merchant staff; contractors/designers and consultant engineers/major projects owners to deliver them accurate information, in a tailored format.
KSB
Established in 1871, KSB has shaped the future of fluid handling for almost 150 years. Now one of the largest pump manufacturers in the world, this global manufacturing company is well known for its pumps, valves and automation equipment. Through its manufacturing sites across the globe combined with expertise from 16000 employees, KSB consistently strives to achieve greater benefits for customers and now takes on the production of the future; leading the way in Industry 4.0 Digitalization and Intelligent Network Solutions.
SPP Pumps
For more than 130 years, SPP Pumps has been a leading manufacturer of centrifugal pumps and associated systems. SPP exists to supply engineered pumping solutions focused on markets where application knowl­edge, service and expertise add value. SPP is a global principal in design, supply and servicing of pumps, pump packages and equipment for a wide range of applications and industry sectors. 
Wilo UK
Wilo UK offers a wide range of pumps for all applications, from small domestic circulators to large commercial pumps and pumping systems. These include pumps for heating, air conditioning and refrigeration, water supply and sewage pumps and lifting plants – their range is massive. Wilo UK also provides a comprehensive servicing capability. Its success has been built squarely on providing exceptional quality, highly reliable products, leading edge technology and customer care that's second to none.
Xylem Water Solutions UK
Xylem has over 100 years' experience, developing the first electric submersible pump: We adapt to our customers' needs and invest heavily in R&D, manufacturing specific brands including Flygt, Lowara, Godwin, & Jabsco. This focused approach means each type of pump is developed by experts in that field for many industries including public utilities, building services, construction and industry. We produce highly efficient water technologies that use less energy, reduce lifecycle costs and provide environmental benefits.
Distributor of the Year Sponsored by WEG UK
Clyde Associated Engineers
Clyde Associated Engineers have been servicing Scottish Industry since 1952 and have a reputation for selling added value pumping solutions to the most challenging applications. Service levels & Long term partnerships with Flowserve, NOV, Mono Pumps, Alfa Laval are our biggest strength.  Quality counts, Clyde are the first engineering company in Scotland accredited to the ISO9001:2015 standard. With a drive to grow CAE purchased their own pipework fabrication Division in 2004.
www.clyde-associated-engineers.co.uk
GM Treble
Founded in 1966 G. M. Treble has established itself as the UKs largest independent pump distributor and now operates across the UK.
Key to their success and their key differentiators in the market are their depth of stock and technical expertise.  Carrying over £2.4M of stock and backing that stock up with industry recognised expertise in both field and telephone sales Trebles continues to be the leading pump specialist in the UK
The Pump Company
 We are a small team of degree level educated engineers that work in a consultative manner with our clients to offer the best quality and most suitable technical pump solution at the lowest life cycle cost. Our clients span the process market, from Chemical, Petrochemical, Nuclear, Food & Beverage, Pharmaceutical, Household & Personal Care.
The process fluids we handle tend to be Viscous, Volatile, Corrosive, Aggressive or Hygienic. We are experts in fluid dynamics and rheology, ensuring that the best pump choice is made to suit the application, we support this with a full-service repair facility. We always provide Solid Answers to Fluid Questions.
Tomlinson Hall & Co
Tomlinson Hall provides full service solutions for industry challenges. The company's independence, relationships with manufacturers and extensive portfolio means that it will always specify the most suitable pumps for its customers' needs.
Backed by decades of engineering expertise, the firm is at the forefront of introducing new services to industry, including Energy Check reports in partnership with Grundfos.
As a manufacturer as well as a distributor, Tomlinson Hall understands technical challenges from a manufacturer's perspective.
Triark Pumps
Award winning Triark Pumps has been an independent supplier of Industrial Pumps and spare parts since 1984. Our primary line is the Air Operated Double Diaphragm (AODD) pump and partnerships with the industry leaders, both in supply and with end users have helped make us market leaders in the field.
T-T Pumps
T-T have 59 years' experience manufacturing and distributing pumps, valves, controls and pumping stations. During this time T-T have vastly expanded their services, now offering same day despatch on thousands of products, a state of the art website showing live pricing and stock availability and a dedicated team of sales engineers to provide continual support. T-T pride themselves on offering high-quality products and a complete package, including after-sales support, from one single source.
Supplier of the Year Sponsored by Tomlinson Hall & Co
ABB
ABB is committed to developing technologies and services that save energy, reduce downtime and increase the resilience of pump systems across all industries. It is especially dedicated to helping pump operators to harness the opportunities offered by the Internet of Things (IoT), which it is achieving with products such as its dedicated water and wastewater variable speed drive, the ACQ580.  This is a truly digital drive that enables, for the first time, rapid field support through services such as remote assistance, condition monitoring and predictive maintenance.
Danfoss Drives
Many products in the Danfoss range of variable speed drives (VSDs) have recently been enhanced so that they offer even more benefits for pump-related applications. Major innovations include new harmonic mitigation features that enhance energy efficiency, compact design – some models are 73% smaller than their predecessors – back channel cooling that removes up to 90% of the heat generated by the drive and wireless connectivity options for configuring and monitoring.
Solutions in I.T.
As a dedicated solution provider to the electro-mechanical industry, EMIR Software, a UK-based author has been nominated for the Industry Supplier of the Year category in the Pump Industry Awards.  Established in 1994, EMIR was developed to provide a business software solution for companies that manufacture & assemble, service & repair, sell & distribute and hire all manner of rotating equipment.  The product is a market-leader, feature-rich, developed to the needs of its users and constantly innovated.
Tapflo Pumps UK
Tapflo UK have focused this year on changing the landscape and philosophy behind pump selection and customer service, driving industry standards for product innovation, technical solutions and customer satisfaction. Partnering this with the highest quality pumps on the market has catapulted Tapflo UK's position in the UK Market driven by an underlying passion for solution based selling and a desire to be the number one pump company in the UK.