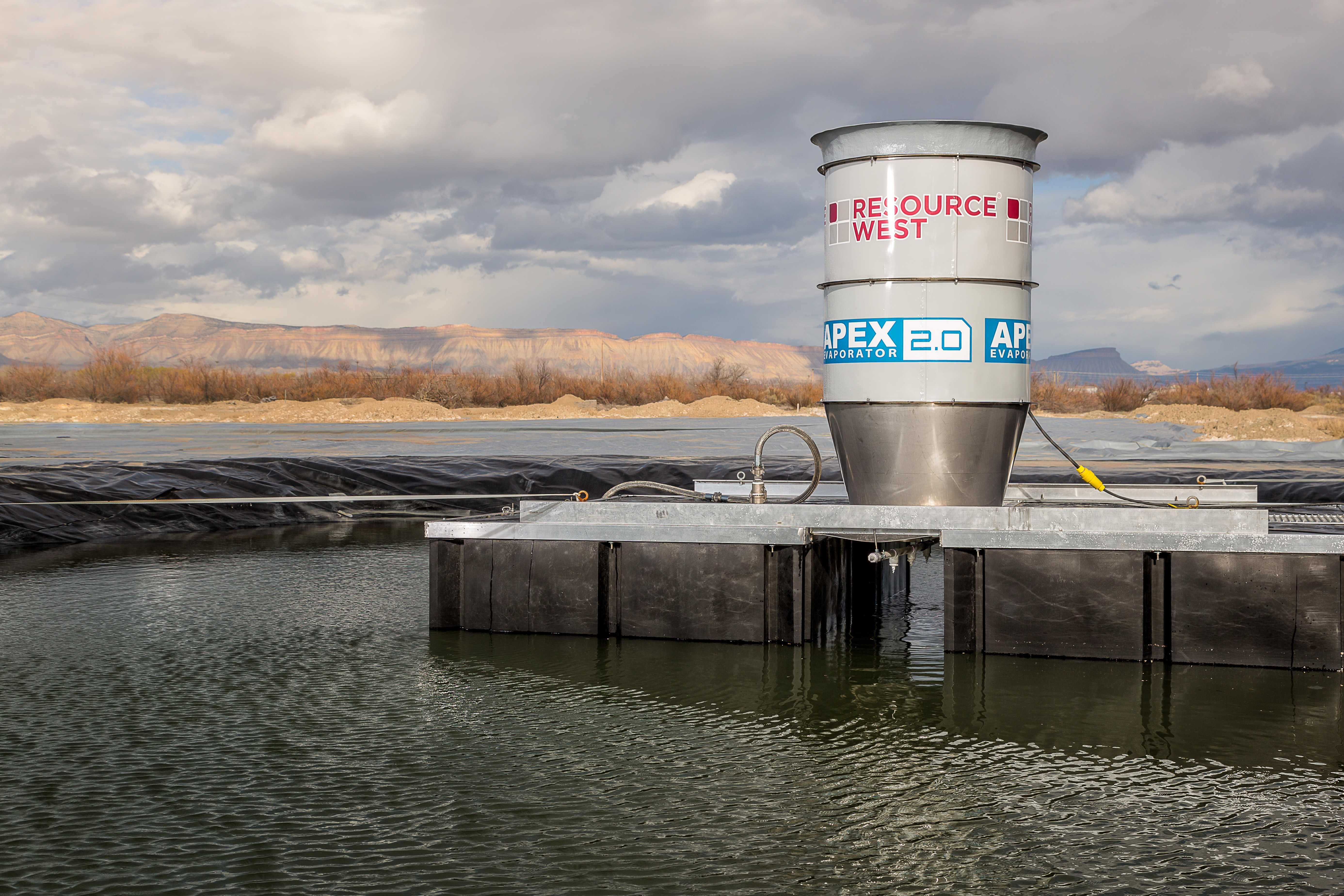 US wastewater disposal specialists, Resource West, has announced the release of its new industrial wastewater evaporation unit, the APEX 2.0.
The company says the new APEX 2.0 has changed the standard for floating down draft evaporators by providing high control of droplet size and dry aerosol plume. The APEX 2.0's new patented Axial Fan method delivers 21,000 SCFM, reducing energy use by 78%.
The improvement in the energy efficiency of the APEX 2.0 can be attributed to the improved impeller design and the fan case guide vane design, which have allowed the Resource West engineering team to bring the required operating horsepower to an industry low of 5 HP.  The average wastewater evaporation unit uses 25 to 40 HP.
The APEX 2.0 has a stainless steel and marine aluminum construction, a composite impeller, a stainless steel submersible pump, high-wind operations, lower energy consumption and a high evaporation rate per kilowatt/joule.
APEX 2.0 evaporation units can be used in any industry that produces wastewater or production water including oil & gas, mining, chemical plants, power plants, compost facilities, food processing, wood processing, power generation, alcohol production, landfill leachate, palm oil, fruit or wine production, municipality waste treatment and RO reject.