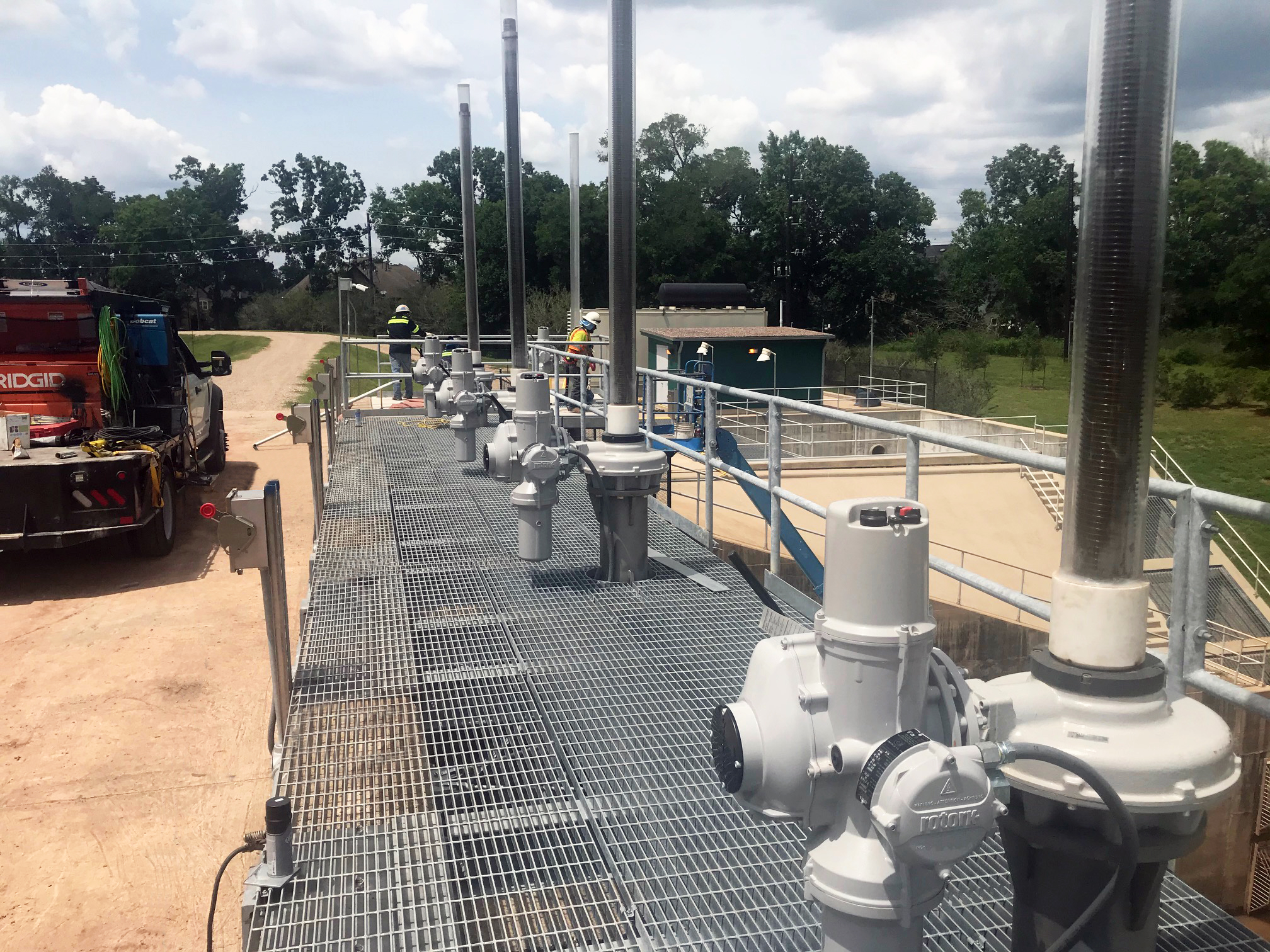 Rotork has recently provided electric IQ actuators with IB gearboxes for use on top of sluice gates, ready to close them during periods of excessive rainfall and flooding to protect a local community in Texas.
The sluice gates were constructed following Hurricane Harvey in 2017 and remain open at all times to allow water to flow into the river. However, during periods of excessive rainfall and heavy storms, when the river itself poses a flood risk, the actuators close the gates and seal the area from the river. The runoff water is then pumped away and eventually runs back into the river.
Intelligent electric IQ actuators were chosen due to the remote location of the sluice gates, which would have made a hydraulic or pneumatic solution impossible. Additionally, the close proximity of an electrical generator meant that a power supply was readily available.
Rotork's IB gearboxes can be used on sluice gates and for demanding motorised applications. Made with cast steel, when combined with the IQ actuator they can reach a torque of up to 44,000 Nm (32,452 lbf.ft).