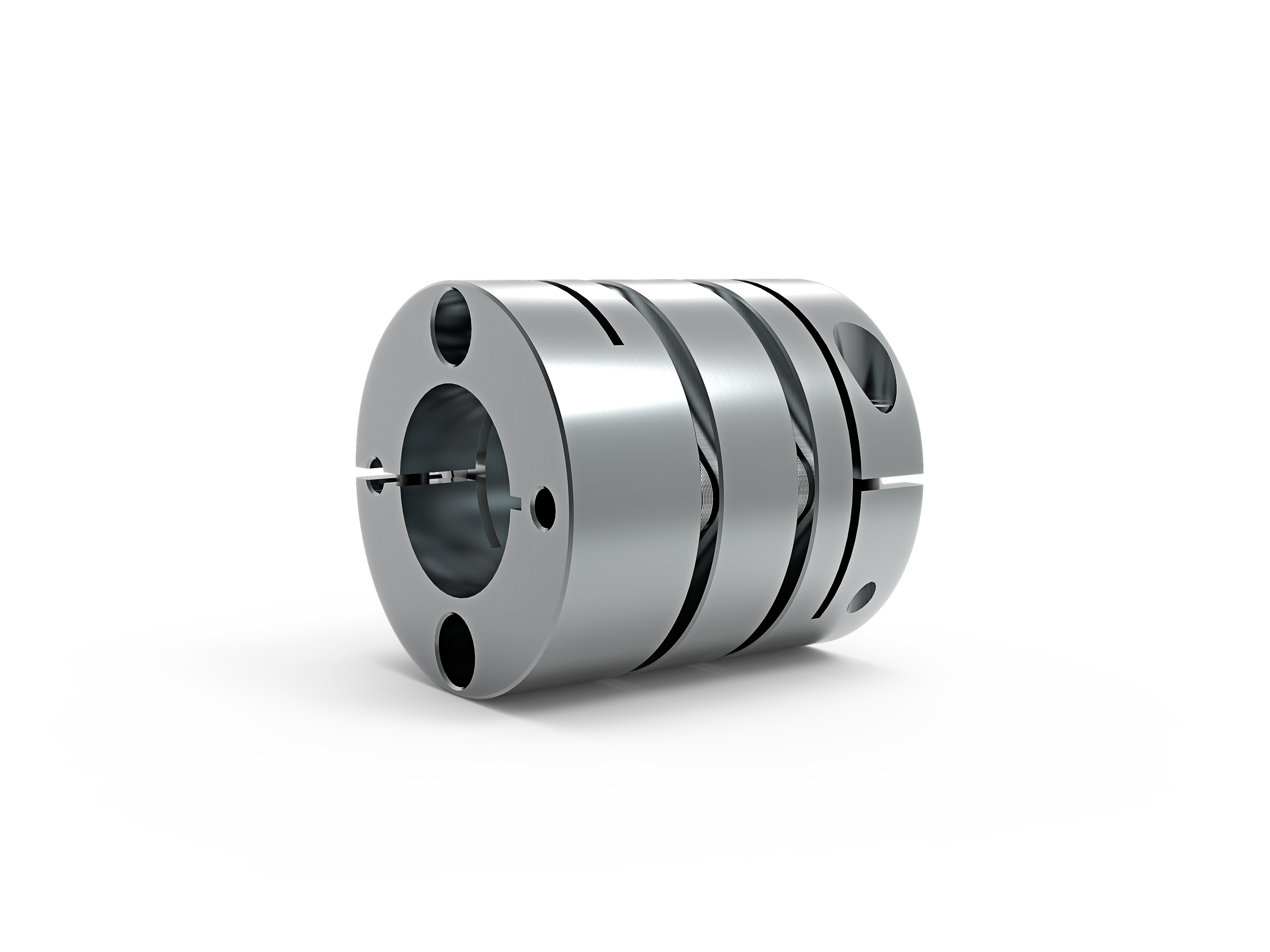 German manufacturer of precision and industrial drive couplings, R+W, has added the SCL range to its servo disc pack couplings.
Servo drives are made for motion involving a high degree of precision and dynamics. These controlled, dynamic motors can be found in many industrial applications like automation equipment, packaging machinery and machine tools through industrial robots in the automotive industry.
Shaft couplings for these demanding applications must be correspondingly inertia-reduced, provide misalignment compensation, and operate with a high degree of precision. The new SCL range, which consists of a zero-backlash disc pack coupling with lightweight aluminum clamping hubs, is designed for lower torques.
The servo disc pack coupling is suitable for dynamic drive tasks involving frequent stopping and starting as well as reversing operations, where the focus is on absolute positioning accuracy. Their hubs are made of aluminum and the disc packs are made of high-strength stainless steel and feature a high degree of power density. High-strength screws that transmit torque via a frictional connection are used to fasten the disc packs. No micro-movements are generated in the disc pack connection, giving higher torsional stiffness.