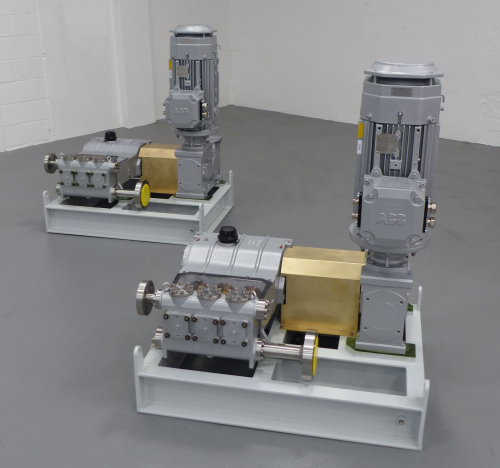 The Timimoun Field Development Project is a joint venture between Sonatrach, Total and Cepsa.
Maloney Metalcraft, under contract to Samsung, designed and manufactured the gas dehydration package which prevents hydrate formation during the production process, reducing corrosion problems and protecting downstream equipment. The pumps are used to force glycol under high pressure into the contactor where the water vapour is extracted from the gas.
Selected following a competitive tender, Ruhrpumpen worked closely with Maloney Metalcraft during the design and manufacture of the pumps ensuring they were delivered on time to a tight 20 week deadline ready for commissioning into the gas dehydration package in the UK before despatch to Algeria.