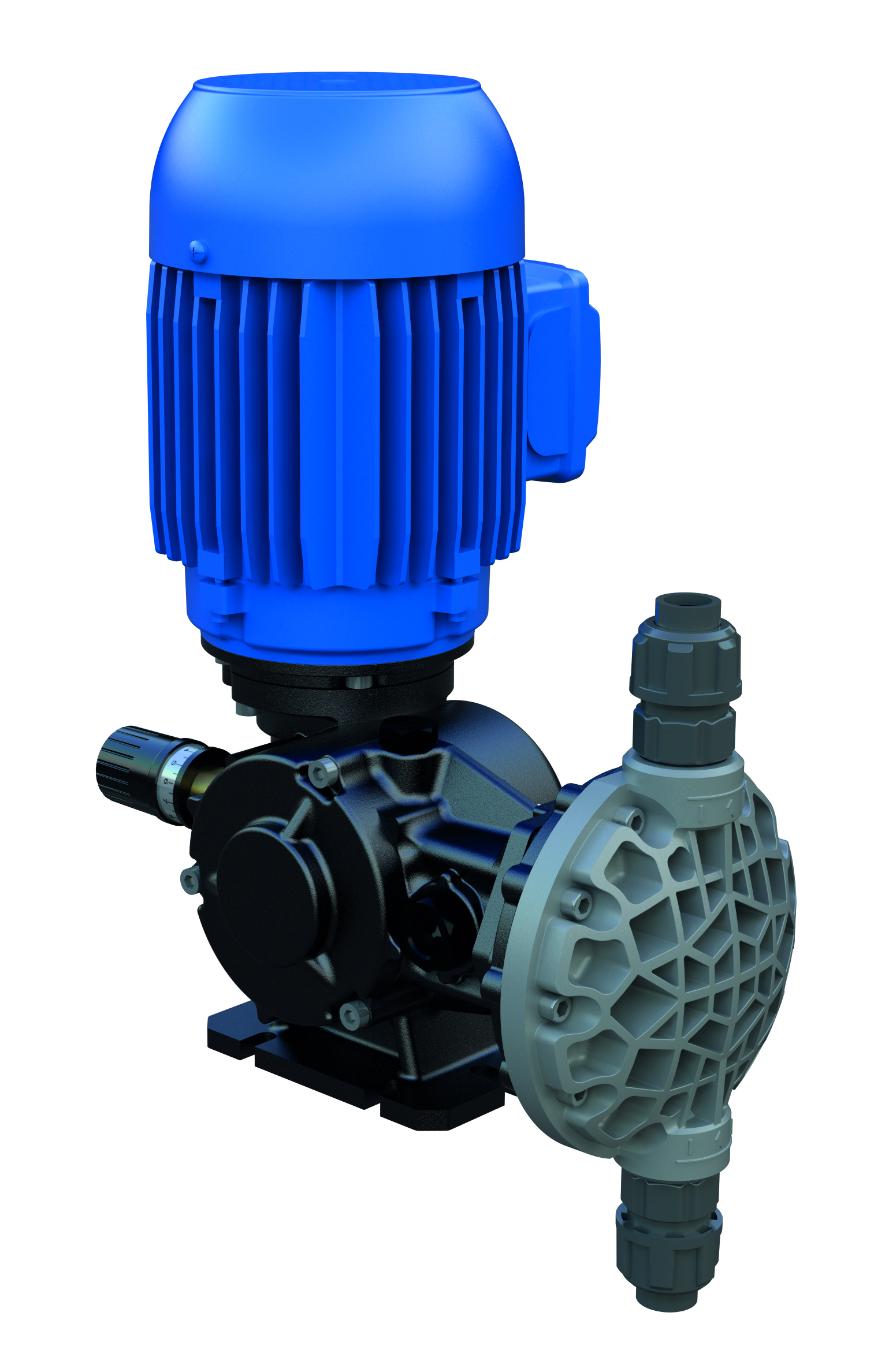 Dosing pump manufacturer SEKO, has developed the Assisted Vacuum Systems (AVS) device to solve a common complaint among spring-return pump users.
The reciprocating motion components in spring pumps can have difficulty matching the motion of the eccentric, especially in low-suction-pressure work conditions. This can cause shock and a reduction in flow and affect operating life, precision and repeatability.
SEKO has now solved this with technology patented by the World Intellectual Property Organisation. Integrated into the Spring MS1 mechanical diaphragm dosing pump, the AVS device seals the rear chamber of the pump with a one-way valve to allow venting of air and generates a controlled vacuum in the back chamber of the membrane.
This provides as much as 10% improvement in volumetric efficiency, effectively making the pump self-calibrating and permits a high number of strokes per minute without jeopardising equipment lifespan. The reduced stress on components minimises noise and mechanical stress levels.
The company says that its technology can help operators across multiple liquid dosing and transfer applications to  improve reliability and performance.