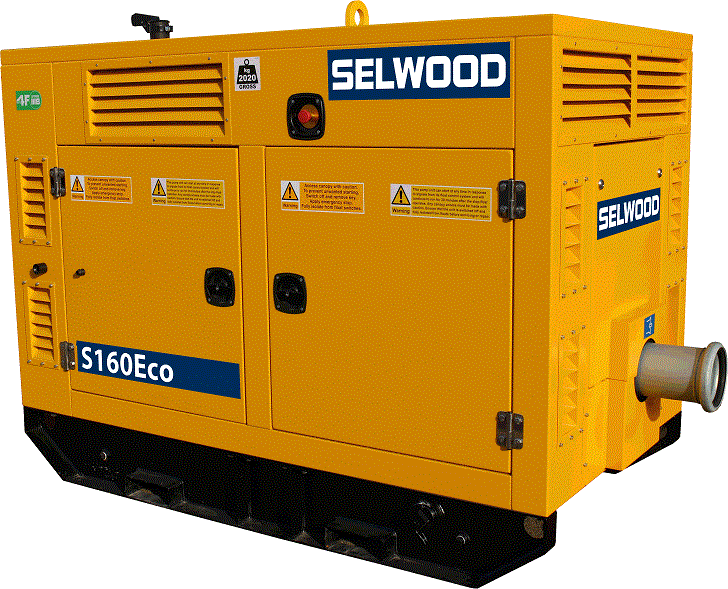 UK pump rental provider, Selwood, has unveiled its new S160Eco solids handling pump which delivers near-silent operation from an environmentally-friendly engine.
The S160Eco was developed by Selwood to complement its S range of solids' handling pumps, in response to market demand for a unit that reduces emissions. Housed in Selwood's Super Silent canopies, it is extremely quiet and designed to meet stringent EU Stage IIIB emissions regulations.
The pump uses Selprime technology for environmentally-friendly priming. Driven by an Isuzu diesel engine, the six-inch S160Eco is an upgrade on Selwood's current S150 model, and offers 28.5% increase in pressure, resulting in an extra 5m head.
The S160Eco is suitable for a full range of sewage, sewer bypass, overpumping, water and wastewater applications and is designed to handle large solids including raw sewage and fibrous solids without blocking.
The pump is built into an improved canopy with removable panel sections for ease of maintenance. The emissions compliance ensures the S160Eco can be used in inner cities where the most stringent regulations apply.