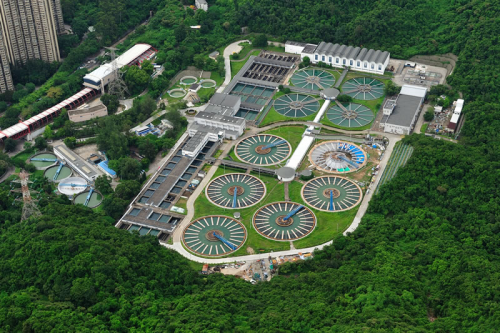 The single SPP Pump as Turbine solution has been developed to produce a hydro recovery system for Sha Tin WtW to generate its own power on-site.
SPP's Pump as Turbine solution uses the potential energy contained in the water entering the works, which runs from the supply reservoir to the head of the Sha Tin works. By harnessing the flow and pressure entering the works, via the Pump as Turbine system, the resulting electricity generated can be used to supplement the power requirements of the water treatment works at Sha Tin.
Stuart Wallis, a sales manager for SPP Pumps' Water division, said: "Utility companies in particular, are waking up to the advantages that micro hydro-energy solutions can offer and our solution optimises small amounts of available flow and pressure. Anyone can run water backwards through a pump, that's technology which has been around for a long, long time, but through our partnership with Ham Baker we have developed a sophisticated control which maximises power output over varying flows & pressures. With this complete packaged solution we are giving companies the opportunity to produce their own power on a micro level and become sustainable without a huge capital outlay."
SPP Pumps is a subsidiary of Kirloskar Brothers Ltd.