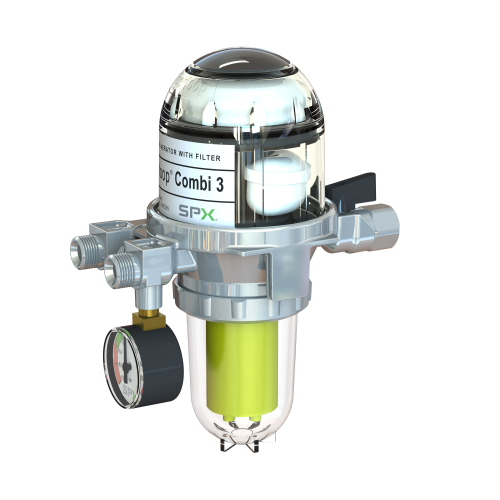 Products include a range of centrifugal pumps, oil/fuel de-aerators and draft stabilisers that are said to optimise heating system efficiency, and NoTap plumbing solutions that are claimed to reduce the time taken for work on pressurised pipes.
Tigerloop® oil and biofuel de-aerators help optimise fuel combustion properties by removing air bubbles.  
Tigex® draught stabilisers help to secure optimum combustion in heating systems by ensuring a constant draught in chimney stacks.  
Tigerholm NoTap® plumbing products can be used on hot water, tap water, compressed air and refrigerant pipes. They enable easy and rapid maintenance of pressurised lines without the need to drain systems.  
The Johnson Pump Combi-system pump range provides modular solutions using common components shared across different models.   
CombiBloc close-coupled and CombiNorm EN733 centrifugal pumps are said to be ideal for cost-effective pumping of low viscosity fluids.  
The CombiTherm pump is said to provide safe, efficient boiler heat transfer.