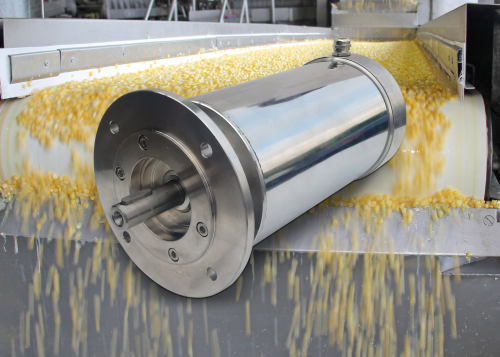 The stainless steel motors from Marathon, part of the Regal Group, are designed for exceptional resistance against water penetration including a shaft seal, a long ingress path and an internal slinger mechanism.
The outer surface of the motors is designed with clean lines to avoid crevices and corners where dirt or grease could collect while they are suitable for pressure washing and can withstand hot water temperatures of 80 degrees centigrade often used by the food industry.
The range meets Efficiency Class IE3 with low electrical losses and cool running while the ball bearings are lubricated for life, which reduces maintenance and also helps ensure clean operation.
The motors are available in a range of sizes and power capabilities and all are suitable for use with an inverter drive for variable speed operation.