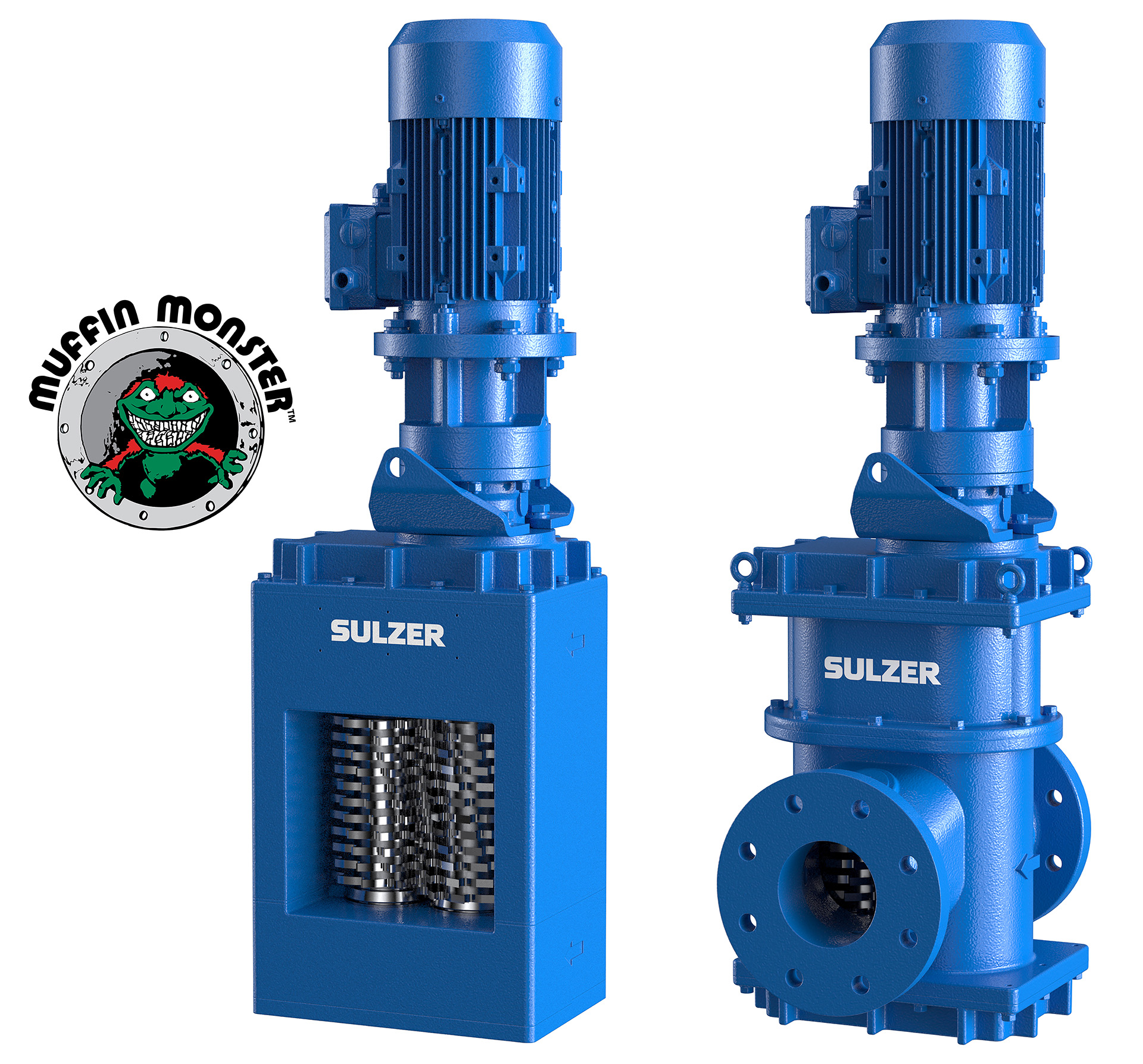 Sulzer has extended its 10K Muffin Monster series grinder range with the approved use of a 4 kW motor which allows the processing of thicker sludges and heavier solids in lower flow environments without damage to the integrity of the grinder.
The 10K Muffin Monster is a compact, powerful grinder that reduces the size of potentially damaging solids to downstream equipment. The dual-shafted grinder uses low speed and high torque to shred a wide range of difficult sewage debris. The 10K Muffin Monster inline pipe configuration is available with 100 mm and 150 mm pipe flange diameters with flow rates up to 125 m3/hr. The 10K Muffin Monster open channel configuration has a cutter opening height of 185 mm with a flow rate of up to 41.4 m3/hr.
Sulzer's Muffin Monster grinder alongside its latest pump technology, is designed to handle the challenge of the increased volume of tough solids in wastewater. The company says the combination ensures trouble-free operation of pump stations and other critical operations.