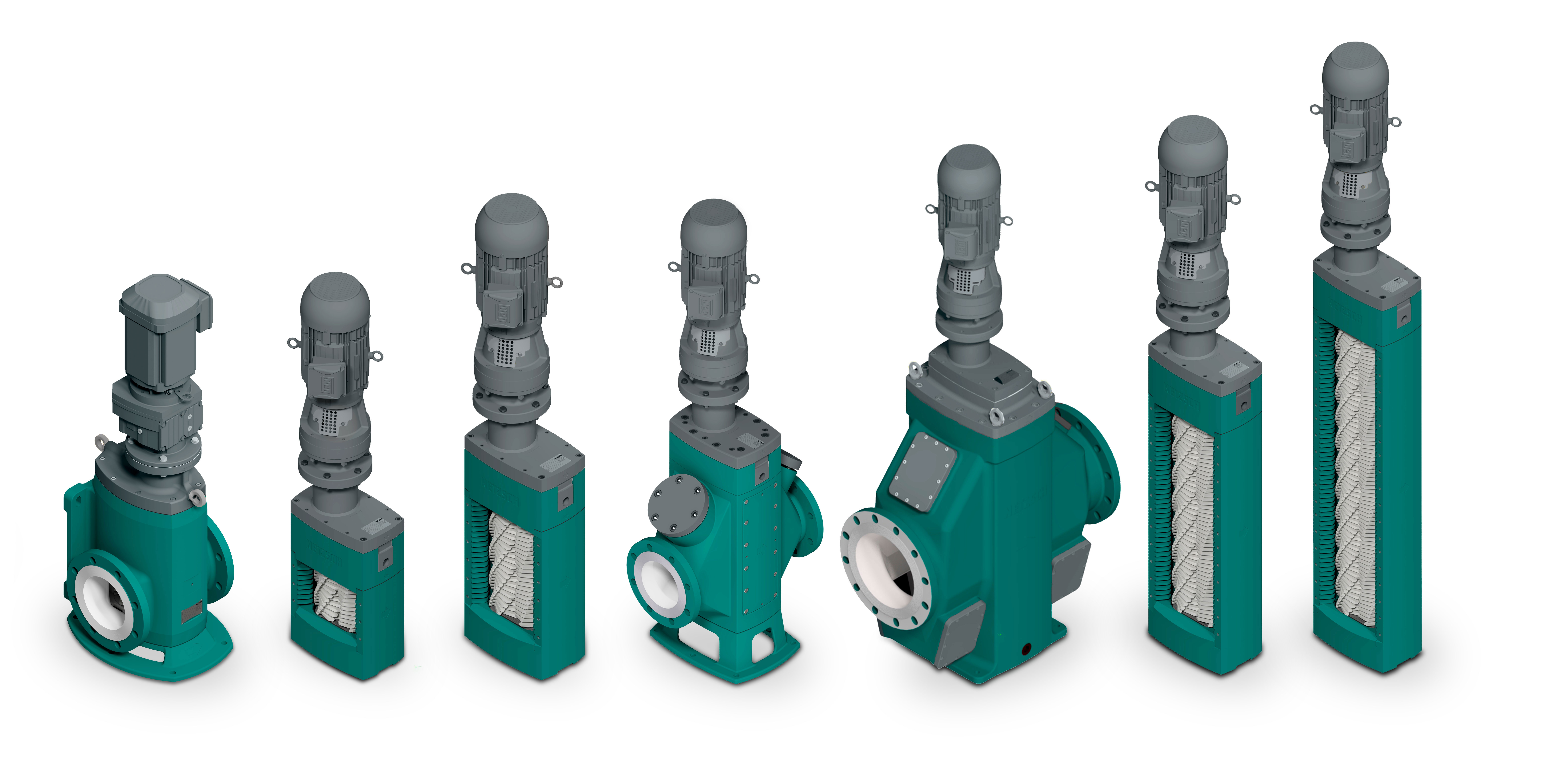 The Netzsch N.Mactwin shaft grinder extends the company's product range sizes for flow rates up to 400 m³/h and is designed for breaking down different materials in wastewater treatment, biogas and biomass plants, food and animal processing and other waste and industrial applications.
The N.Maccan be installed upstream of a pump (inline version) or above the feeding screw of a hopper pump (channel version) or in any effluent channel. The inline version is available in three sizes and can handle a maximum flow rate of up to 350 m³/h. The channel version available in four sizes, designed for a maximum flow rate of up to 400 m³/h. For applications with even higher flow rates, several grinders can be run in parallel. Installation of several grinders in sequence allows a gradual reduction of the particle size.
In addition to knives which can be removed in a cartridge for quick maintenance, the N.Mac is equipped with flushed and lubricated mechanical seals for to allow for dry-running. The cartridge version of the mechanical seal can be serviced and replaced quickly.