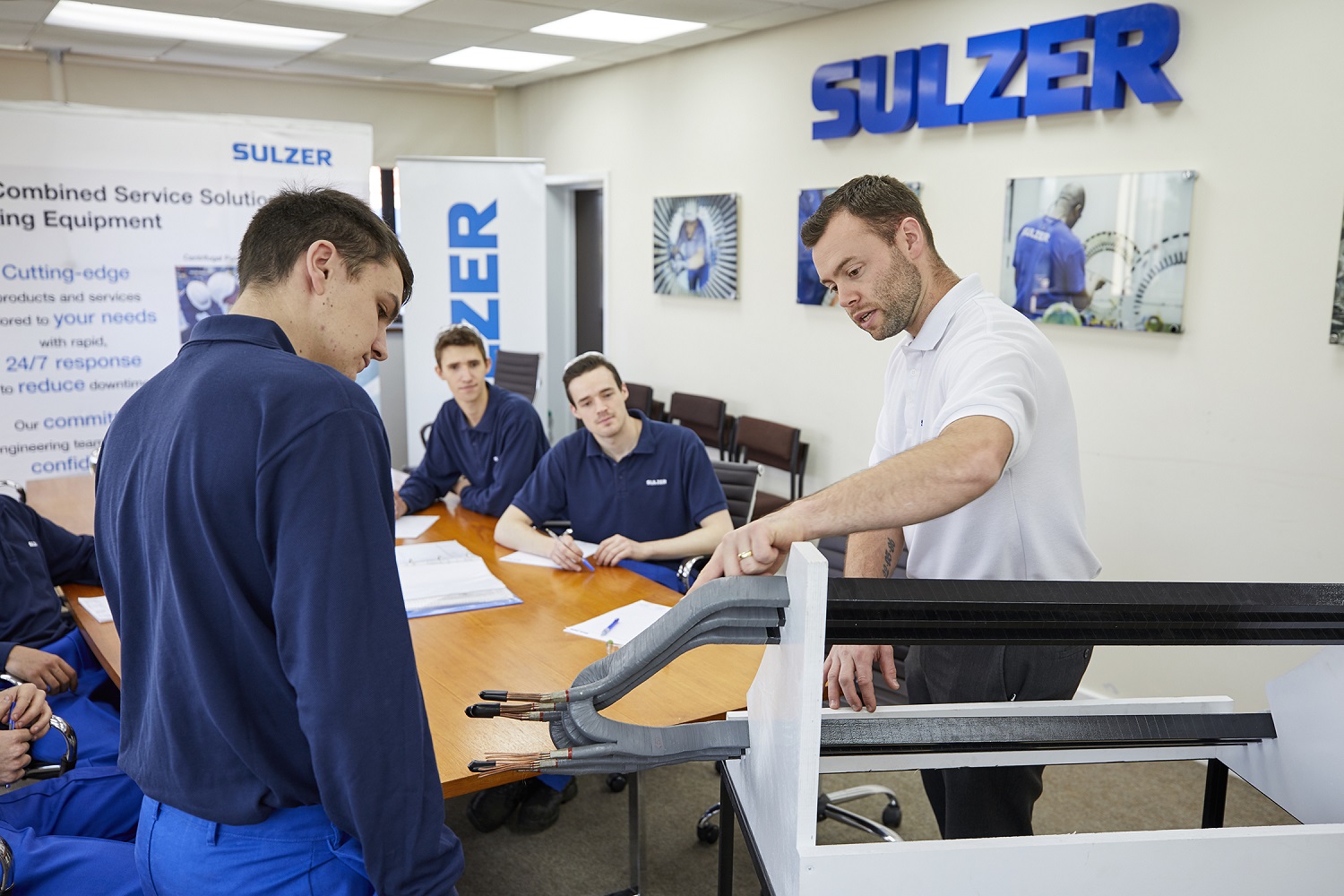 Sulzer has employed seven new apprentices at its Southampton facility, with five already in training and a further two due to start later in the year.
Sulzer has provided expertise and facilities in Southampton for over 30 years and aims to build on this legacy through its involvement in local training programmes and ongoing support of young engineers.
Simon Dawkins, general manager, Operations, for Sulzer in Southampton, said: "In order to maintain our excellent engineering knowledge we need to ensure that our more senior engineers pass on their knowledge and expertise to the next generation. There is no substitute for hands-on learning and by working beside an experienced engineer our apprentices have the opportunity to see highly skilled jobs being done first-hand."
Sulzer apprentices have an excellent record of remaining within the company and following a planned career path that helps them to develop further each year. Mike Driscoll, operations director of Southampton Engineering Training Association (SETA) explained that over the last 10 years, Sulzer has systematically engaged with apprenticeships, providing young people in the area with quality training and career opportunities.