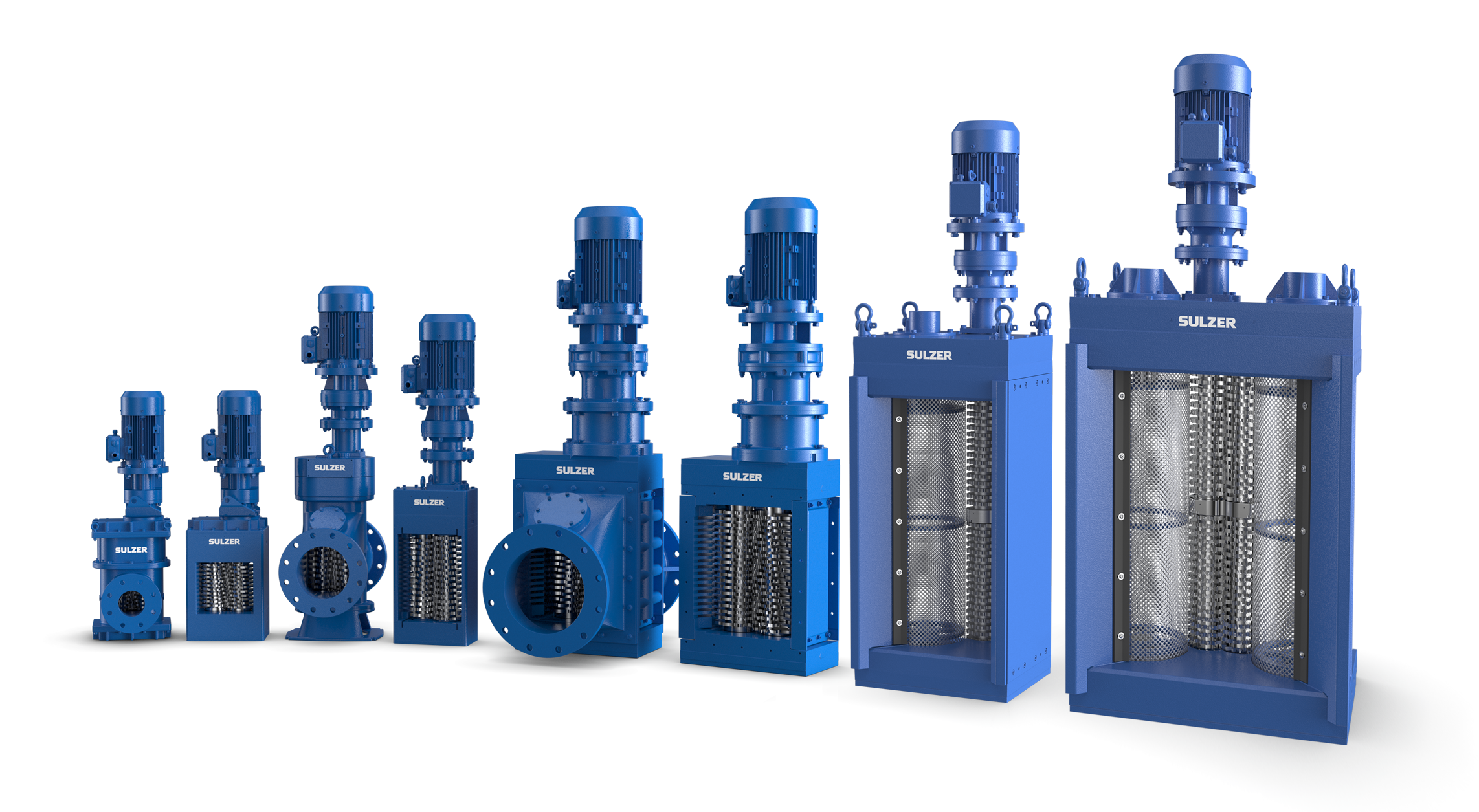 International pump manufacturer, Sulzer, is showcasing its new range of powerful sewage grinders at IFAT 2018, which is taking place this week.
The Muffin Monster and the Channel Monster have been created to tackle the increased amounts of tough solids in wastewater.  The grinders reduce the risk of overflows at high-risk, heavy-rag pumping stations.
Sulzer's submersible sewage pumps type ABS XFP with a Premium Efficiency motor and the company's Contrablock Plus impellers offer high hydraulic efficiency and rag handling capacity. However, the ever-growing rag content in today's wastewater means that operators now need extra insurance against blockages for critical pumping stations.
The Muffin Monster and the Channel Monster are the result of the acquisition of JWC Environmental by Sulzer. Together with Sulzer's pumps and impellers, they offer a complete solution for handling tough wastewater challenges
The Muffin Monster dual-shafted grinder uses low speed and high-torque to shred through a wide range of difficult sewage debris. The Channel Monster is a high-flow sewer grinder, intended for large pumping stations and headworks. It uses rotating drums to capture solids.
Both the Muffin Monster and the Channel Monster will be on display at IFAT on stand B1: 321/420.