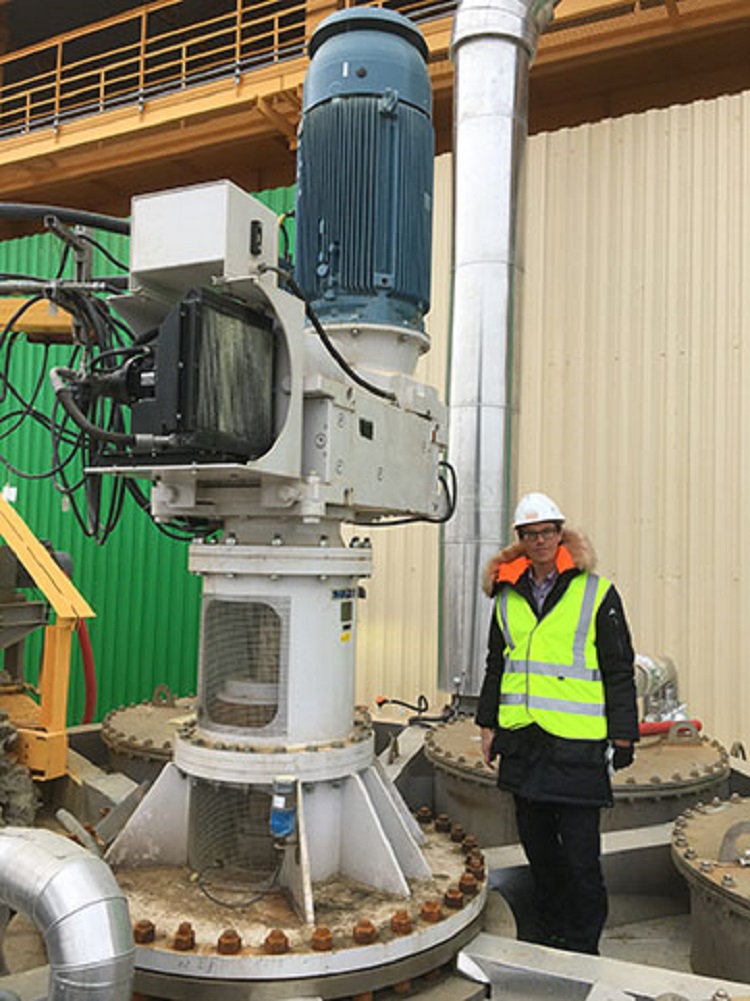 Sulzer's Scaba agitators were recently used at the Russian site of the largest manufacturer of phosphate-based fertilizers in Europe where they were needed to manage the heat transfer in two new sulphur melters.
Both melters were designed with six steam heating coils, and heat transfer was essential to achieve the required melting capacity. The design temperature for the melted sulphur was 130°C. The main challenges were that it was a heavy-duty application with a high heat transfer requirement. There was also a corrosive environment in the gas phase and a large ambient temperature range between -47°C and +40°C.
Sulzer calculated that a motor capacity of 132 kW would be enough, instead of the proposed 200 kW. This was achieved with a Scaba agitator and high-efficiency SHP propellers on two levels.
The agitators are engineered for heavy-duty operation at a high operating temperature. Their design comprises a rigid mechanical construction, strong bearing frame and an industrial Nord gearbox. To withstand the great ambient temperature range, a gearbox with double heaters for extremely cold days and a cooler for hot conditions was selected.