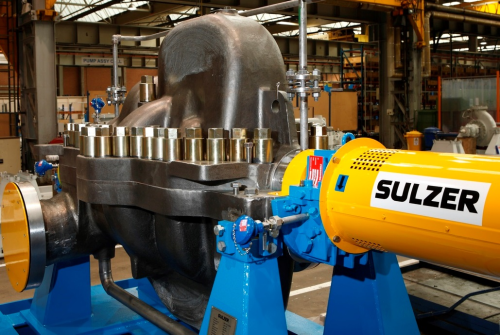 The contracts include the manufacturing, testing, packaging and installation supervision of the main centrifugal pumps. Seawater intake for the plant will be provided by three big Sulzer SJT vertical turbine pumps that will be installed at the nearby industrial port pumping station.
The package also comprises axially split MSD pumps for reverse osmosis membrane high-pressure feed service. High-suction pressure ZF pumps will boost the seawater pressurized in the energy recovery device by the reject brine. In addition, Sulzer will supply its high-efficiency Ahlstar pumps for all other low-pressure applications.
Sulzer's sales, tendering, and engineering teams from the UK, India, Finland, Spain, and Switzerland gathered a complete centrifugal pump package for the plant.
Sohar SWRO, an Omani company led by Valoriza Agua and Bahwan Engineering Co, is the EPC contractor for Sohar IWP.
The new facility will allow Oman Water and Procurement Company (OPWP), the single buyer of all privately produced power and water in the Sultanate of Oman, to cope with the growing water demand in the North Batinah region.