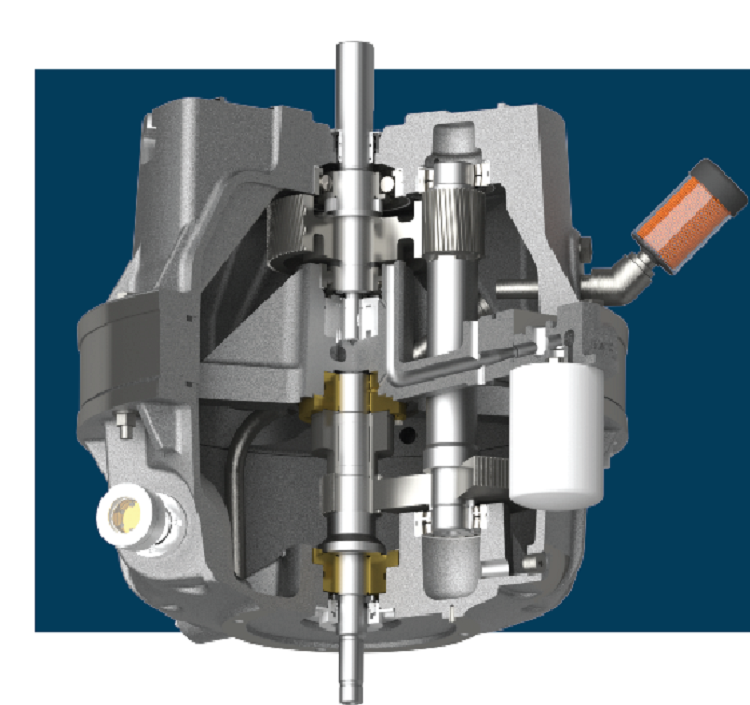 Sundyne has introduced the LMV 33XN gearbox conversion, an upgrade for its LMV 31X pumps, which features a design capable of handling higher loads and tougher process conditions.
The upgrade is a simple, interchangeable, bolt-on solution for existing LMV 31X pumps that are approaching an overhaul. Process conditions in plants serving the energy, chemical and power industries are changing, with operators looking for greater efficiency and decreased maintenance costs.
This gearbox upgrade provides a bigger idler shaft with stronger gear sets that can handle higher loads, extending the bearing life to three times longer than the existing LMV 31X offering.
The upgrade also has new helical upper mesh gears which can handle the highest levels of loading in the entire gearbox.  The new helical teeth provide three points of contact at all times, as opposed to straight teeth with one point of continuous contact.  A 59% increase in gear thickness significantly increases the load capacity over a 31X gearbox.
Other improvements include a bolt-in, unidirectional internal lube pump, improved oil fill & reserves, increased shaft diameter and a splined impeller connection.