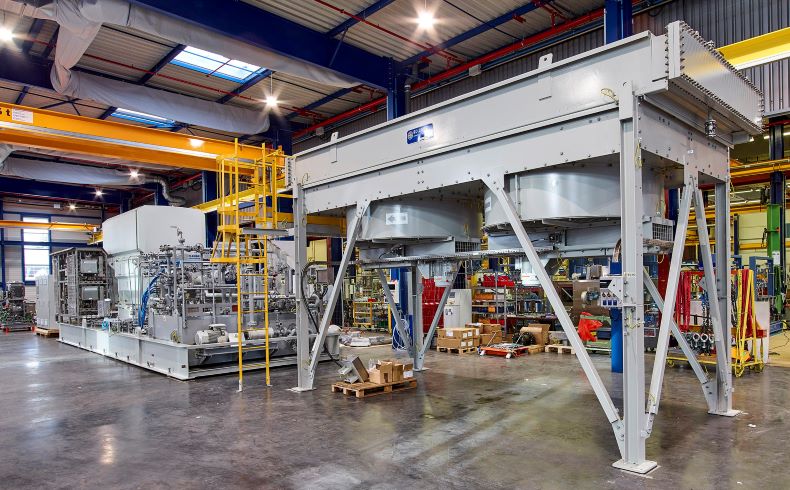 Sundyne has extended its testing facility in Dijon, France to provide customers with a wider range of pump and compressor tests prior to deployment.
The company's manufacturing and testing facility in Dijon has added 1200 m2 of new space dedicated to package assembly and complete unit tests on larger machines.
An additional 11 kV electrical supply has been installed in the facility with a variable frequency drive to start-up and run any kind of AC motor – from 11kV to low voltage. Testing services include job motor, job auxiliaries, job control systems, job process equipment and other services.
"Many of the world's largest refineries, petrochemical manufacturers and power plants depend on Sundyne equipment for critical applications that run on a 24X7 basis, and there can be no surprises or uncertainties when it comes to how our pumps and compressors will operate in these environments," said Joël Heux, general manager, Sundyne International SA. "Our newly-expanded testing facility enables us to conduct highly specific tests that give our customers peace-of-mind that Sundyne equipment will meet their needs, and function precisely as expected once it is installed."