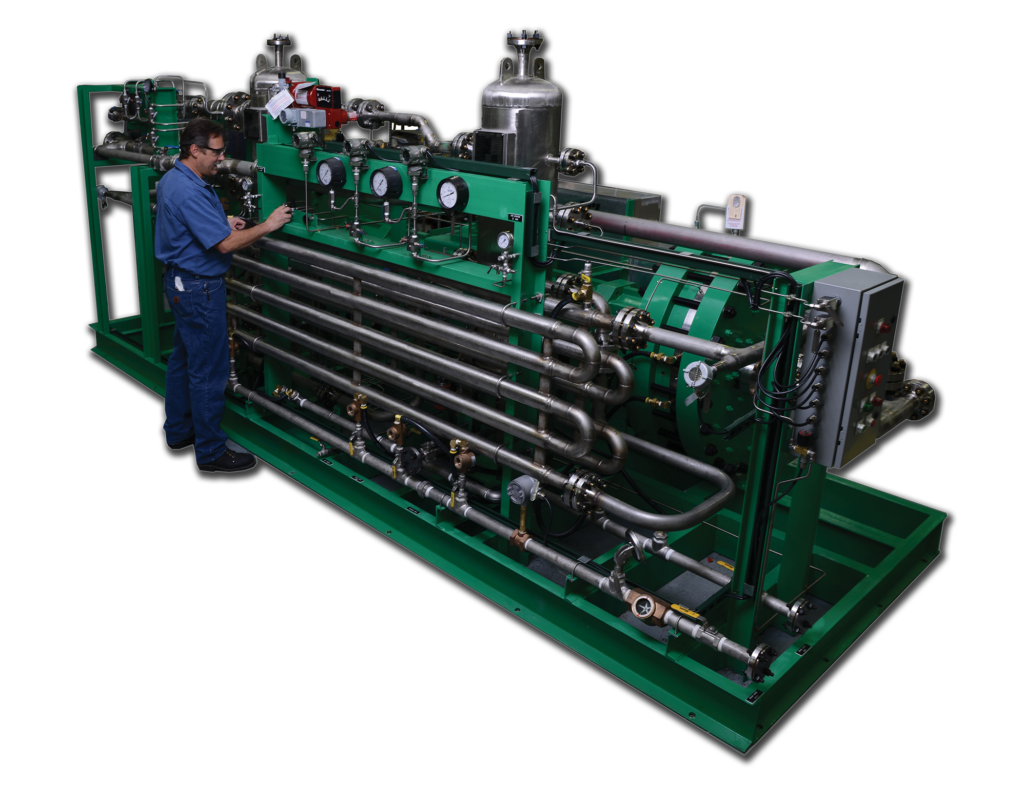 Colorado-based manufacturer of pumps & compressors, Sundyne, has announced that its PPI diaphragm compressors are being increasingly used for hydrogen applications around the world as industries look to reduce their carbon footprint.
Hydrogen can be used to supply nearly every energy sector, and it is a common raw material for the energy-intensive process industries. These are markets where Sundyne is well known and the company is now targeting hydrogen applications, because they are well suited to its PPI line of diaphragm compressors.       
Compressors that handle hydrogen must have a high compression ratio. PPI diaphragm compressors are designed to meet the pressures required by mobility applications and industrial de-carbonisation and Sundyne's portfolio ensures a custom-fit for many different hydrogen applications. Product purity is another requirement and PPI compressors feature triple diaphragm sets which ensure that the process gas is isolated from the hydraulic oil, providing absolute process purity, critical for fuel cell applications. PPI compressors also offer reliability, environmental safety, support for industry standards and custom engineering.