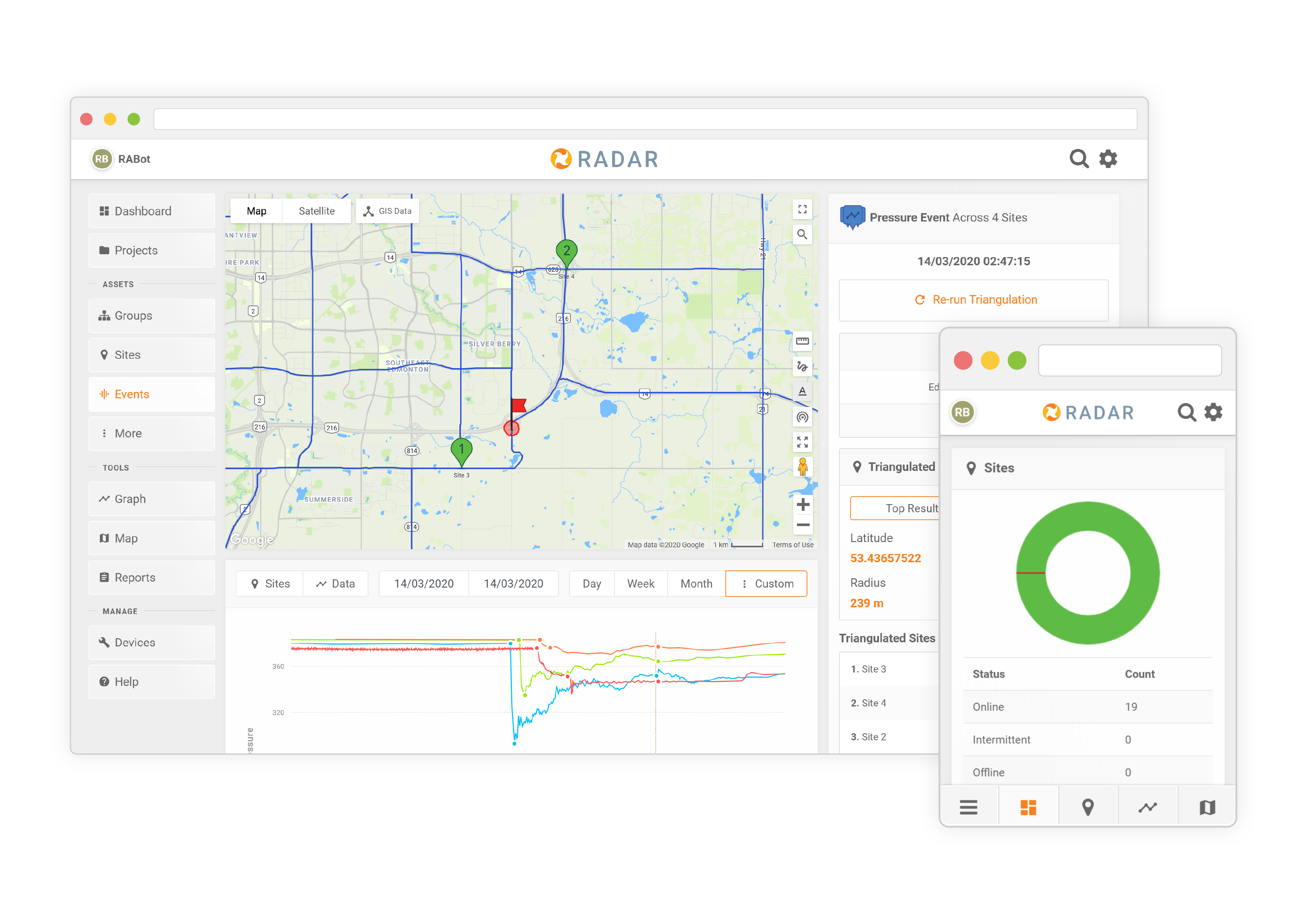 Syrinix has improved its Cloud-based RADAR water and wastewater network data analysis platform to deliver network intelligence with a new streamlined interface.
RADAR analyses data collected from Pipeminder monitoring devices and displays and notifies utilities in a format that is user customisable. The new RADAR platform has been developed to deliver a streamlined modern interface that the company says is faster and more intuitive.
It features zone alarms that notify a high or low pressure breach, elevation options for plotting total head pressures, automated triangulation of major events and pattern recognition so users can easily focus on key events. The new platform provides deeper network insights to increase operational efficiency and build resilience by reducing disruptive pipeline leaks and bursts.
Richard Fielding, Smart Water Systems engineer at Anglian Water, said: "Some of the new features that have proved to be particularly useful are the ability to save elevation data and plot total head pressures, zone alarms to manage alerts, and dial up regimes to maximise battery life whilst reducing false-positive insight alerts."