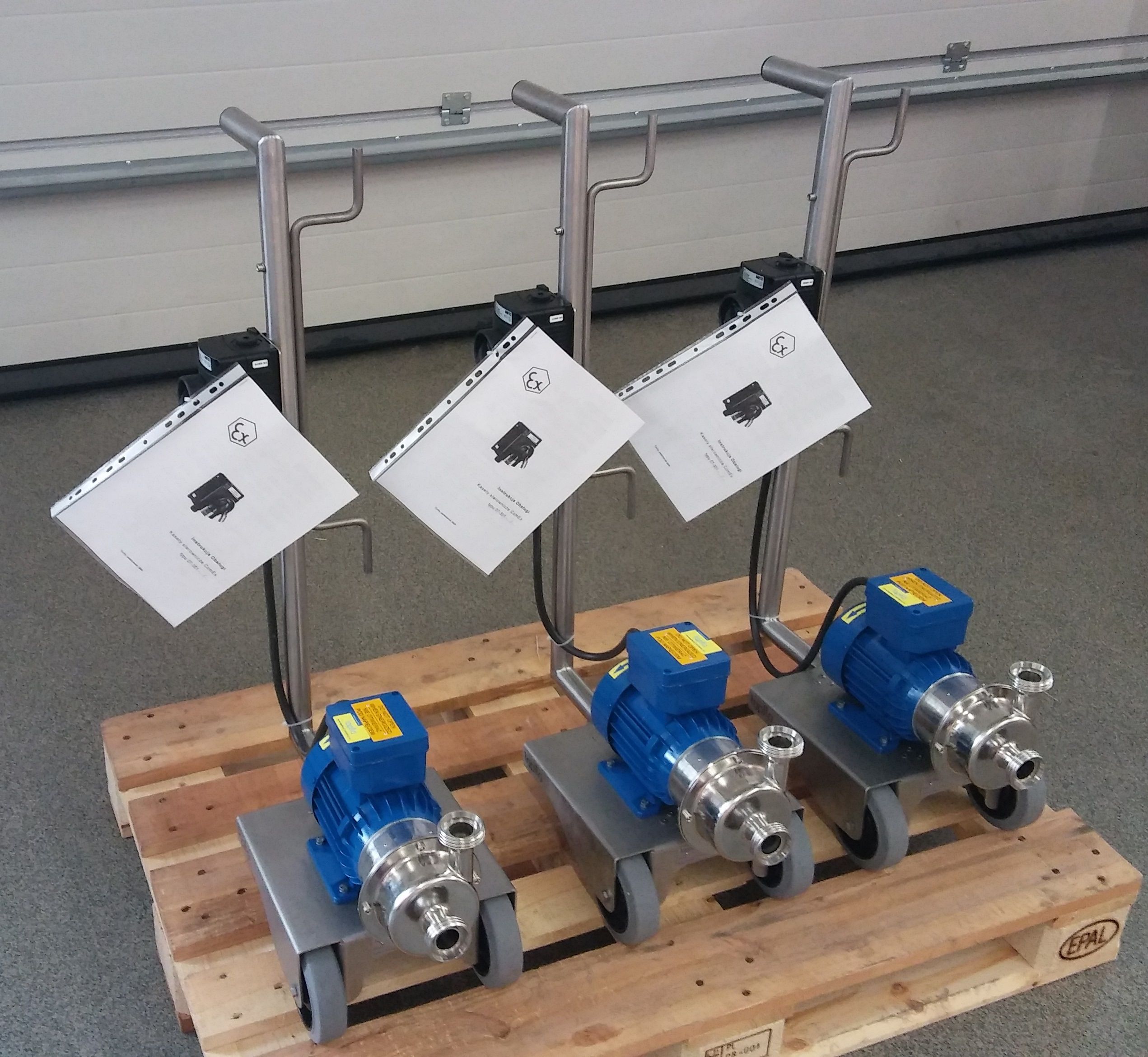 Swedish pump manufacturer Tapflo is offering mobile pumping units as part of its Engineering to Order (ETO) approach.
Mobile units from Tapflo include both air operated diaphragm pumps and centrifugal pumps. They are most commonly used by the company's industrial customers with spread liquid storage and a low intensity of unloading.
Mobile pump units can be designed and customised for certain applications, such as for tanker unloading and chemical transfer of carbon disulfide. To reduce the cost of transportation, the unit fits a standard pallet and is equipped with detachable handle as well as suction and drain valves. During the design process, the company focused on ease of operation and the pump's work in hazardous zones (ATEX).
Tapflo's centrifugal hygienic (CTH) pump has also been customised, this time for use in the distillery industry. One customer, a manufacturer of high-grade beverage alcohols, needed a solution which could be used for slow flow of small amounts of alcohol macerate and gentle circulation of alcohol macerate (based on fruits) of different taste and colours. Tapflo designed and offered a solution with its CTH pump mounted on a trolley and equipped with a built-in ON/OFF switch able to work in ATEX zones.