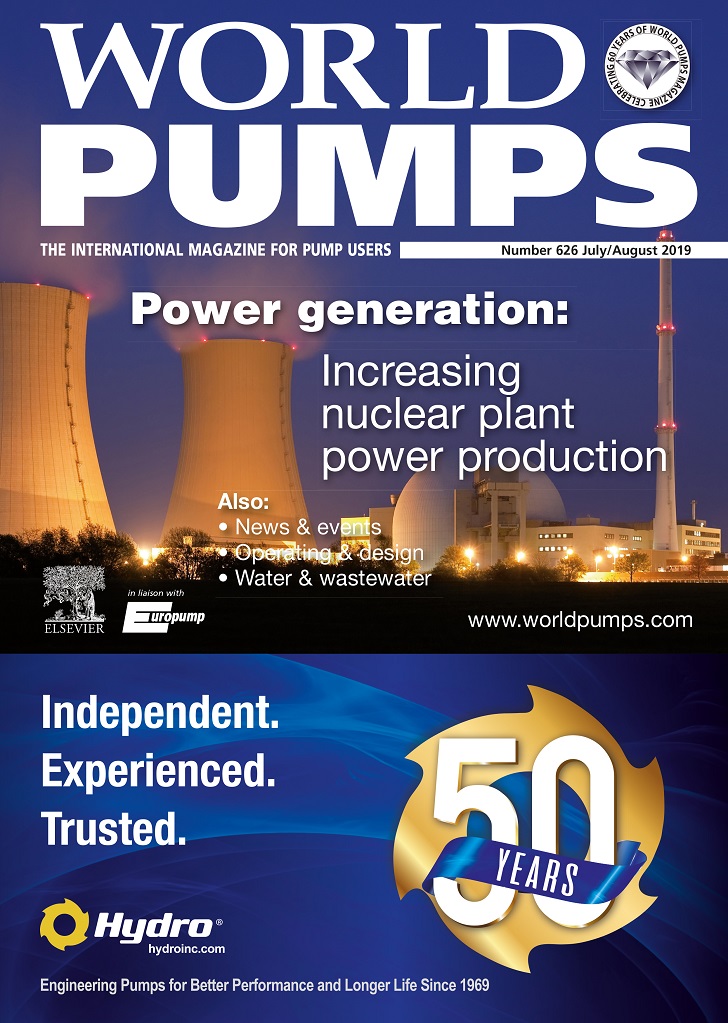 The July/August issue of World Pumps has now been released. Click here to access your copy of the magazine.
Among this month's highlights are:
Green technology beats the drought Six high efficiency pumps, with strict ecological orientation help meet Jordan's increased demands on water supply.
Hydraulic upgrades boost performance A pump experiencing repeated failures undergoes a comprehensive forensic engineering analysis, hydraulic rerate and upgrades. 
Water cooling for power generation How five cooling pumps lowered the temperature of the water supply to a nuclear power plant and enabled an increase in power production.
A look inside the Chinese revolution Companies are having to react quickly to continue to flourish in the rapidly changing landscape of industrial China.