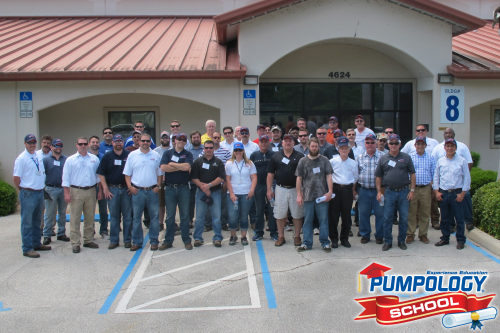 Thompson Pump hosted 42 attendees from 15 states, Canada and Peru. The three-day workshop included training sessions for sales and service-oriented professionals on pumping fundamentals, dewatering and bypass applications, selecting the correct pumping equipment, designing, installing and maintaining pumping systems, troubleshooting, pump maintenance, and more.
Pumpology School offers hands-on demonstrations and classroom training from industry experts. Upon completion of training and successfully passing a comprehensive examination, attendees are recognized as certified Pumpologists.
-----------------------------------------
Thompson Pump offers heavy-duty pumps, ranging in size from 2 to 18 in. Thompson Pump sells and rents their entire line of pumps in the areas of public works, construction, energy, agriculture, dewatering, mining, sewer/lift stations, and water/waste water.