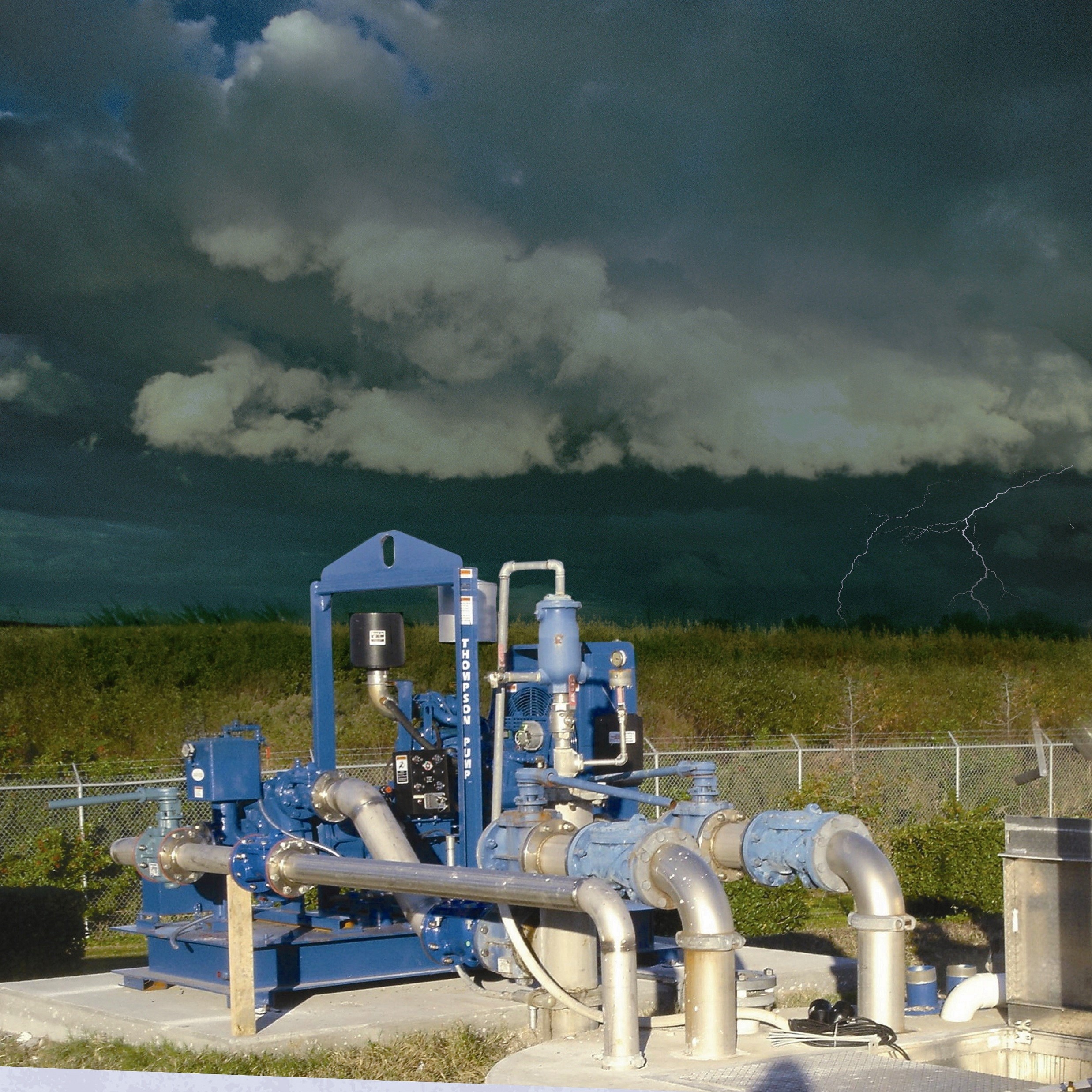 With Hurricane Irma moving closer to the Florida and the U.S, experts at Thompson Pump say this is the time to take action and be ready for a worst-case scenario.
"We've already seen the damage last week in the Gulf Coast and now a hurricane could hit the same area Hurricane Matthew pounded last year – Florida and United States East Coast. We haven't forgotten the widespread damage and record-breaking flooding it caused," said Bobby Zitzka, Thompson Pump's sales manager.  
For its part, Thompson Pump stands at the ready to bring relief to any area unfortunate enough to be hit by a major storm. Its Emergency Response Team, consisting of highly skilled operators and technicians, work feverishly to get equipment to each affected site as quickly as possible to dewater it.
Being prepared
According to Zitzka, there are exercises that can be done in advance of storms to ensure as much hurricane preparedness as possible. Specifically, there are the following suggestions that Thompson Pump calls its Hurricane Pumparedness tips.
These include inspecting pumps today; repairing equipment before you actually need it; having a reliable dewatering partner like Thompson Pump to call for equipment, hoses and accessories; and finally, identifying areas more susceptible to major storm damage that can be serviced immediately. The one or two days before a storm hits, he points out, often result in high call volume for emergency assistance, making these in-advance preparation steps all the more critical.
Thompson Pump's dry prime line of solid-handling trash pumps are another way municipalities can go a long way toward preparing themselves for an impending storm. These portable diesel-driven backup pumps serve as the ideal standby unit when primary pumps fail during power outages – thereby keeping the environment clean and safe.
.