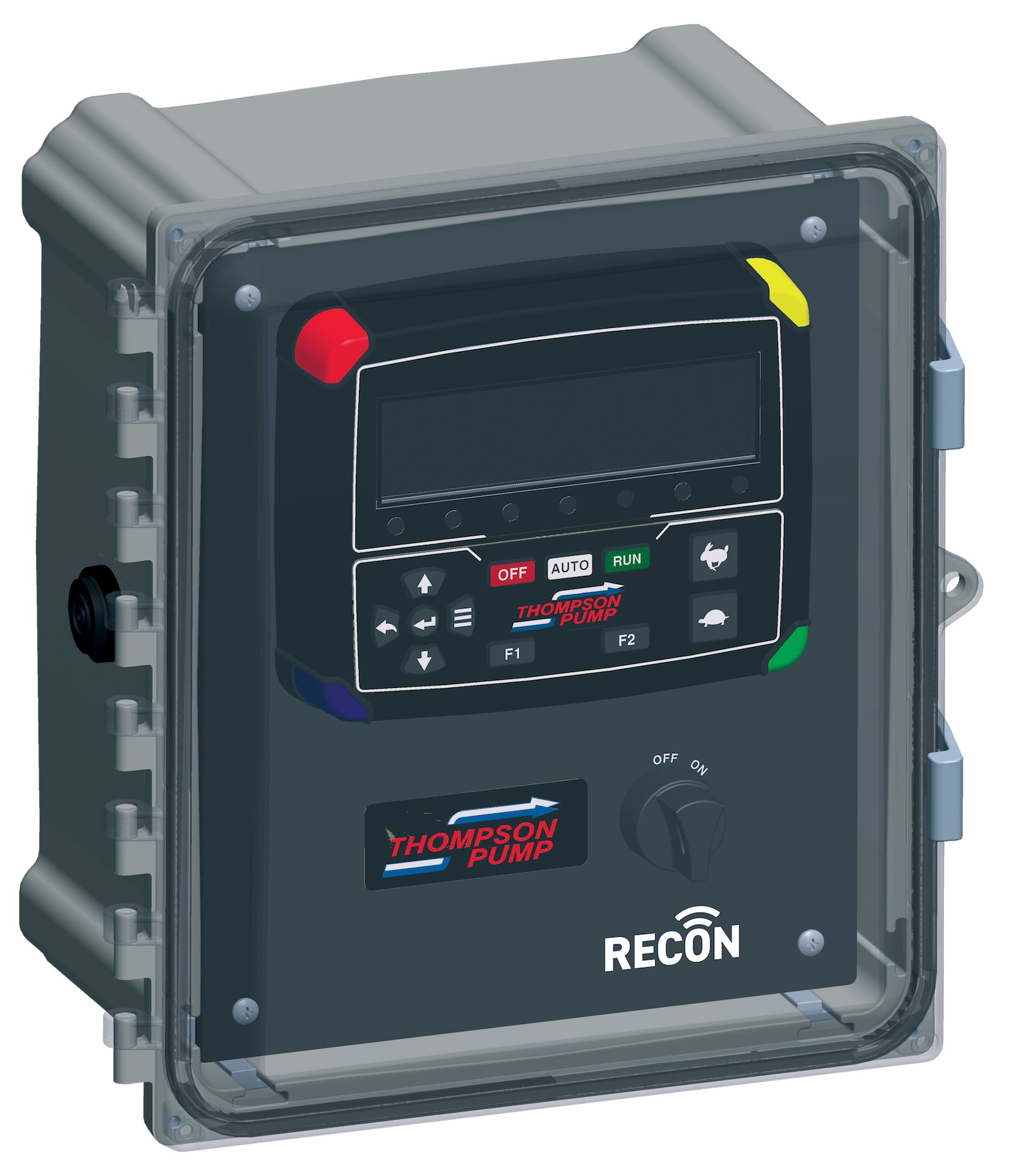 Through a telemetry add-on, the RECON2000T allows for remote pump control and monitoring.
The control panel allows for pump operation and performance supervision from a smartphone, laptop, desktop computer or other devices with Internet access.
Thompson Pump held daily on-site demos showcasing the technology with a live video feed of a Thompson pump thousands of miles away in Port Orange, Florida, being controlled by the panel.
"Attendees were able to control a pump in real-time at our booth and immediately see how this new control panel allows them to access data from a remote location," said Bobby Zitzka, National Sales Manager for Thompson Pump. "As we continually assess the evolving needs of municipalities, this new technology has been designed to accommodate relevant jobs like monitoring pumps that are backing up lift stations, sewer bypasses, and many other applications."
The RECON2000T uses cellular and satellite networks for a secure and reliable connection in even the most remote locations, and is also available with Wi-Fi. It gives operators informational access and control over the pump unit with the ability to remotely monitor the unit, record data and vary speed. The dashboard displays the same pump and engine data as it appears on the RECON2000T control panel on-site.