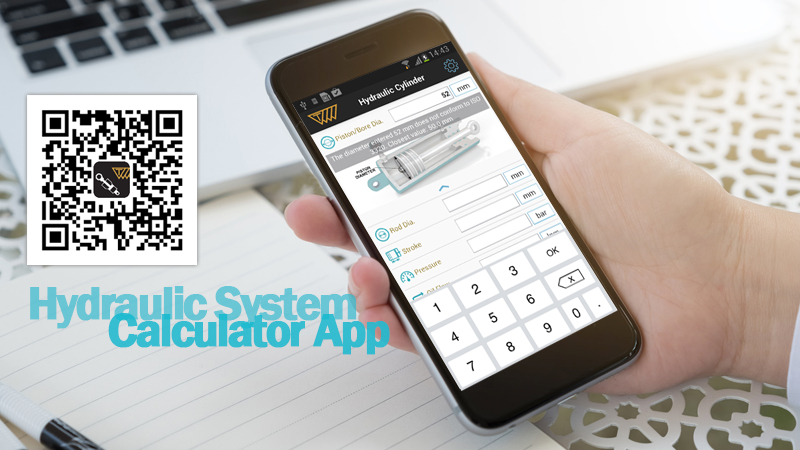 Trelleborg Sealing Solutions has released an extended hydraulic systems calculator app which now supports the design of the complete hydraulic system.
The original hydraulic cylinder calculator app was released in 2014 and has been downloaded 80,000 times. The update means that four new modules have been added and the app can now support in the design of the whole hydraulic system rather than just its cylinders.
By entering the required dimensions of the cylinder and parameters like pressure and oil flow, calculate areas, volumes, acting retraction forces, velocity, time, outflow and ratio in the cylinder, the tool can provide parameters for design of motors, pumps and pipes for both the piston and rod side of the cylinder.
The calculator is user friendly and dynamically updates results as values are keyed in and the app helps the user make specific unit changes prior to calculations. Interactive images in the cylinder section enable a better understanding of the component and dimensions can be confirmed to ISO 3320, ISO 3321 and ISO 4393.
The app can be downloaded for iPhone or Android by searching for Trelleborg Hydraulic System Calculator in iTunes or Google Play.