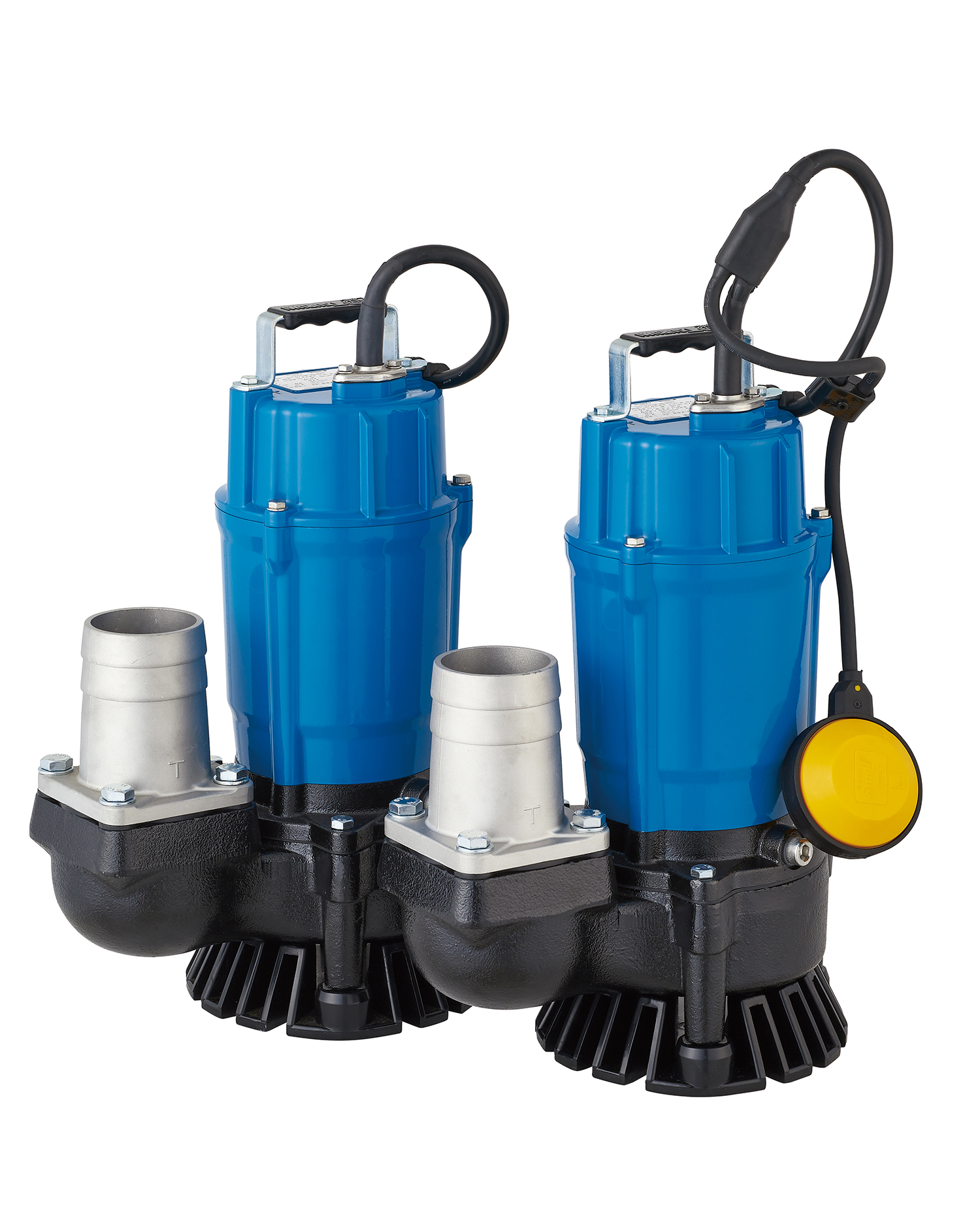 Tsurumi has launched the high volume and low head models, the HS3.75SL (manual) and the HSZ3.75SL (automatic) to its HS series of submersible single-phase pumps.
Although the portable drainage pumps have only 0.75kW of motor output, they have a maximum capacity of 580 l/min and maximum head of 10.8 m3/min of drainage capability and are designed for the rental market, civil engineering and construction.
The new pumps are portable, compact and lightweight. Their wear-prone parts are constructed of wear-resistant materials and their spiral pump casing allows smoother passage of foreign objects like mud and soil in the pumped liquid. The shaft incorporates Tsurumi's original agitator to stir slurry efficiently and prevent air lock, sometimes seen in vortex and semi-vortex pumps.
The HSZ-series is a simple float switch-equipped automatic model to prevent dry-running operation and reduce power consumption. It automatically stops running when not needed, which makes it suitable for night-time operations and construction works in dense residential areas.
The pumps include Tsurumi's anti-wicking cable, dual inside mechanical seals with silicon carbide face, and an oil lifter.