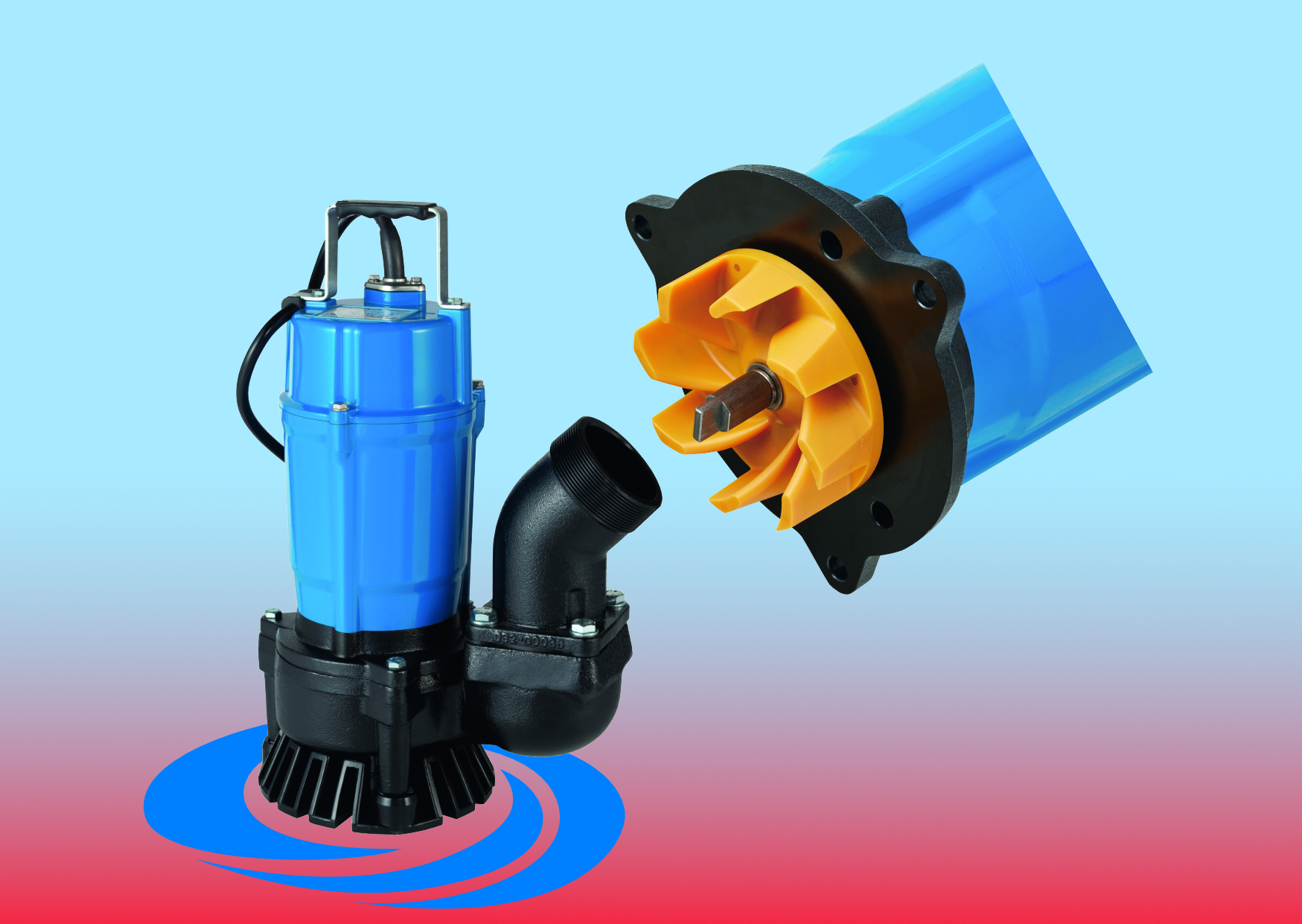 Tsurumi's new HS3.75SL submersible pump for dewatering tasks has a small, energy efficient motor with an output of 750 w, which can move 580 l/min of water and has a maximum head of almost 11 m.
The new model is safe to run dry and the water does not travel through the pump casing, but via the spiral-shaped housing base with side outlet (80 mm).  It weighs less than 20 kg, is only 45 cm high and comes with a large handle and a 10 m long rubber power cable for 230 V. The modular design allows many parts to be replaced with standard tools.
Tsurumi's double internal mechanical seal made of silicon carbide provides resistance. In addition, the motor shaft is protected from abrasive water flow by a special protective sleeve with sealing ring and several sealing lips. If thicker materials have to be pumped off, the agitator at the suction opening allows the medium to flow more easily, with an impeller made of polyurethane, offering high levels of durability. Tsurumi's centrifugal-based oil distributor ensures that the pump shaft is reliably lubricated.