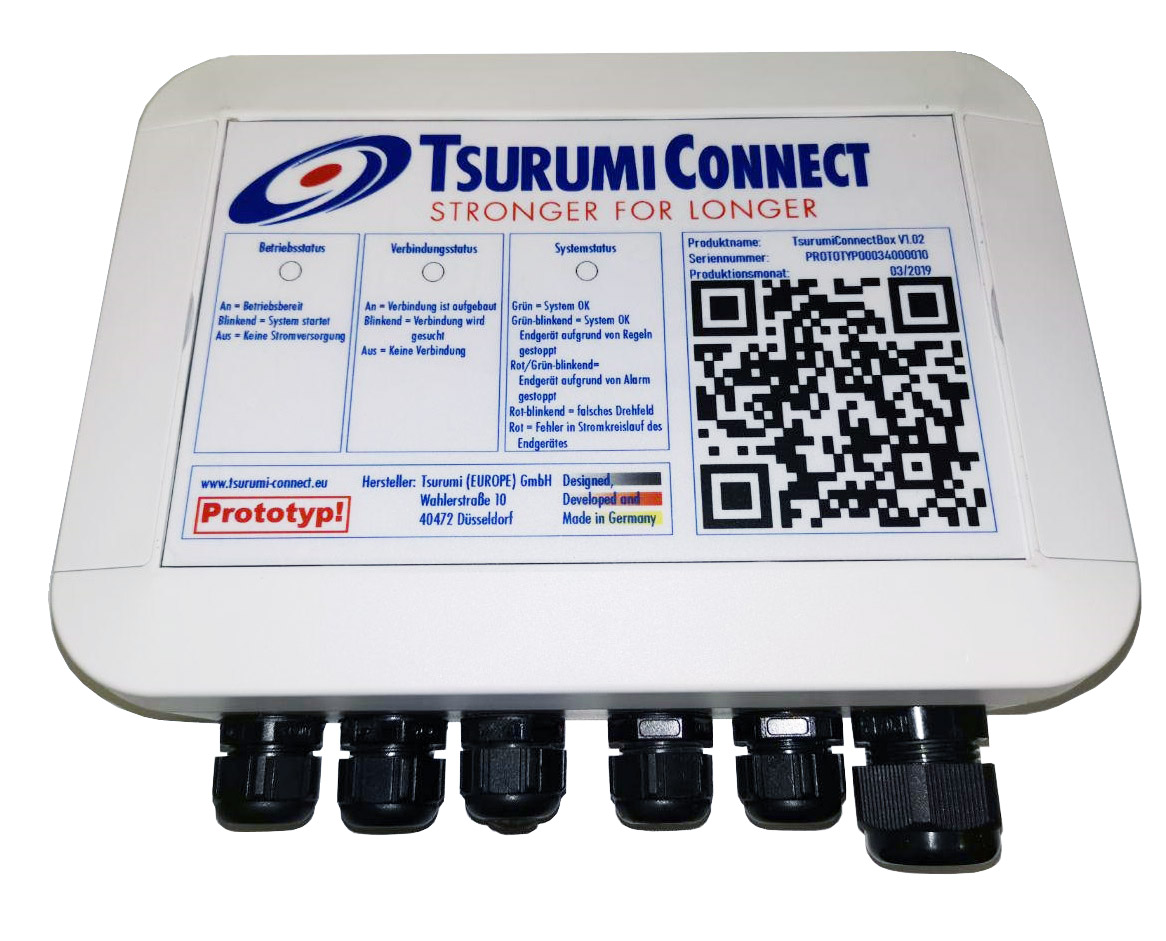 Tsurumi recently presented its Tsurumi Connect smart controller system for the digital networking of pumps and other electrical systems in the water logistics sector.
At bauma 2019 Tsurumi experts demonstrated how pumps can be integrated into the networked construction world or Industry 4.0. Tsurumi Connect consists of a small hardware box which is connected to the pump via the motor protection plug or a control cabinet.
It records and analyses the rated flows, controls the aggregate automatically on request and prevents wrong direction of rotation or over-current. The box is connected to the Tsurumi Connect Cloud via mobile phone, WiFi or LAN, either permanently or as a result of an alarm. In case the connection fails, the box can record data in offline mode for 30 days.
Devices from other suppliers can be connected to the system and data from various sensors can be recorded, analysed and accounted for by the control logic. The system can drive customer-specific processes.
The project began last year and field testing has included 70 devices. Testing will conclude at the end of the year and deliveries of the system, which was developed and produced in line with German standards, will start at the beginning of 2020.