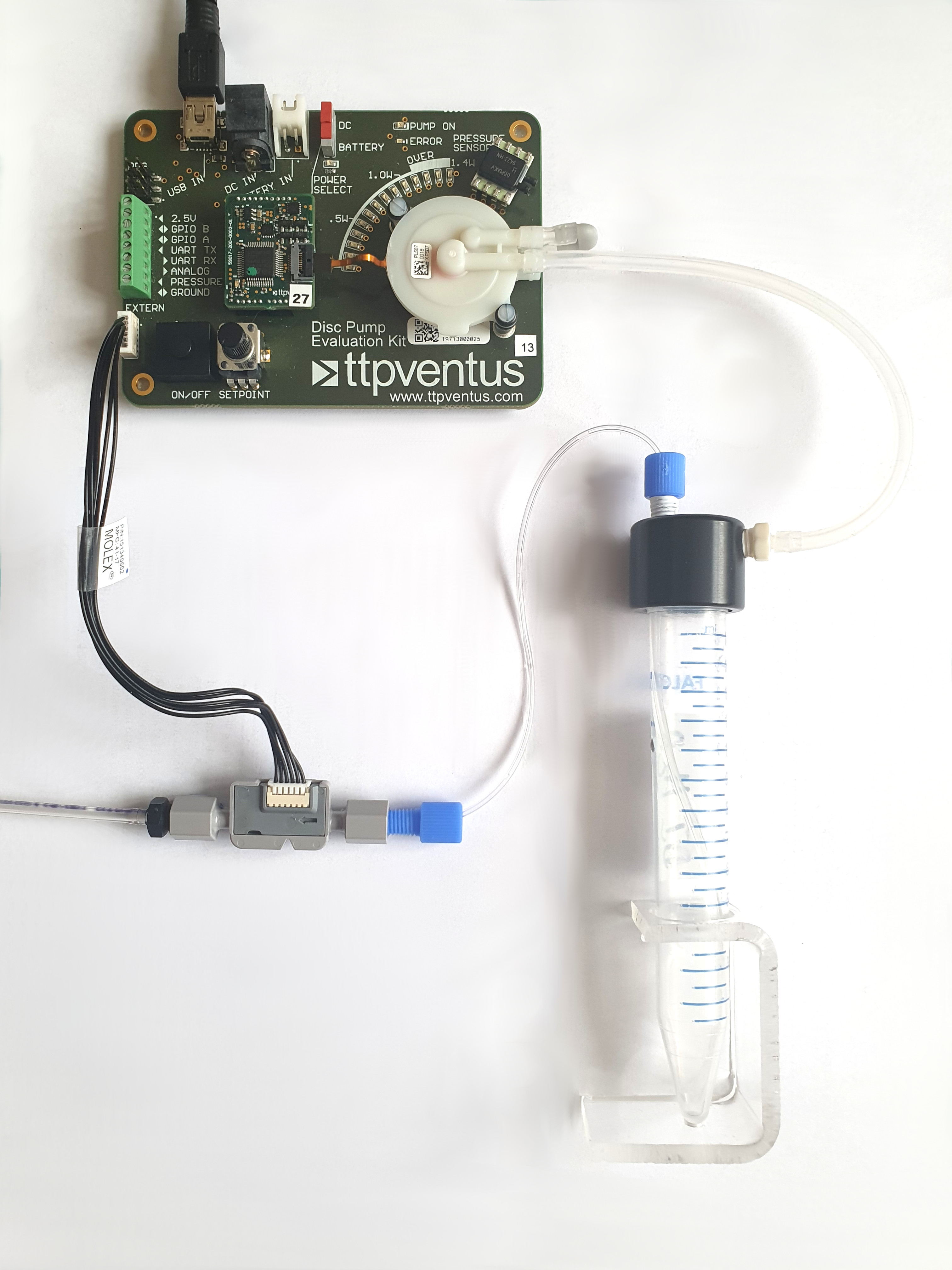 Micropump manufacturer TTP Ventus and Sensirion, a manufacturer of high-quality sensor solutions, have developed a compact, high-performance microfluidic driver which supports laboratory prototyping and product development for microfluidics' applications.
The companies have integrated Sensirion's next-generation SLF3x series liquid flow sensor with TTP Ventus' Disc Pump Evaluation Kit and the resulting stand-alone system provides a closed-loop, constant flow rate source for high-precision applications.
The system operates on a "pressure-driven flow" or "air over liquid" principle, where gas pressure generated by the pump is used to drive liquid flow through the microfluidic circuit. To avoid cross-contamination between liquids, Sensirion's LD20 single-use sensor can be used instead of the SLF3x. This separation of the pump from the liquid supports the reusable-consumable model used in diagnostic and analytical instrumentation.
The micropump's pulsation-free pressure generation delivers smooth liquid flow without oscillation. The pump provides excellent pressure control which, together with the high-resolution capability of the sensor, result in high levels of liquid flow control.
The design is available online for customers to adapt to their specific needs. It can be accessed here.