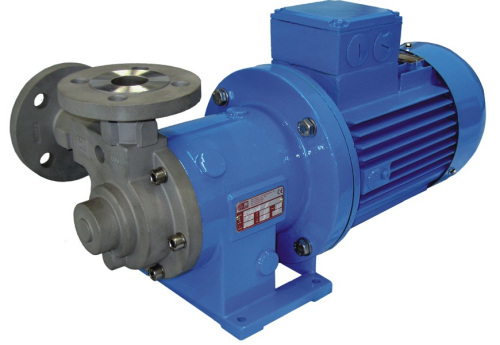 Available in a range of wetted materials, the M Pumps range is designed to handle liquids containing up to 20% entrained gas, as well as thin, non-lubricating liquids, or for pumping small flows at high differential pressures. 
The pumps can control capacities up to 13m3 /h at differential heads up to 164 m for single stage designs and up to 500 m for multistage pumps.  Low NPSH versions are also available for refrigeration/cooling applications, or for pumping boiling liquids or high vapour pressure liquids, with an NPSHR decreased to 0.5 m. 
The metallic designs provide high system pressure capability, 25 Bar on the standard T Mag M metallic series, 150 Bar for high system pressure versions of the T Mag M series, and up to 1 500 Bar for the T Mag XPM designs.  
The company says the key features of its M Series include a high-head, low-flow capability which minimises the need for bypass requirements, hydraulically and dynamically balanced impellers which are designed to handle liquids containing up to 20% entrained gas, and a close-coupled design which eliminates alignment issues.  They also have ability to handle liquids with a wide range of viscosities from less than1 cP up to 200 cP, and are available in polypropylene, PVDF and stainless steel liquid end construction.