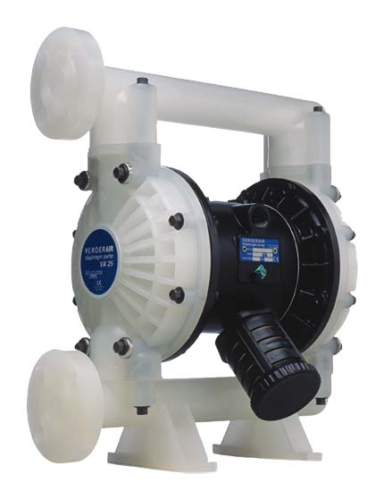 "Based heavily on the existing Verderair VA concept, for its reliability, the new series offers lower pulsation, less air consumption and a higher fluid output," said Mike Heap, Verder sales director.
According to Heap, engineers using the Verderair 25 can benefit from 30% better air efficiency than the competition, 20% flow increase and will last five times longer.
The Verderair VA25 diaphragm pump is suitable for a range of applications including drum fluid transfer, unloading fluids, chemical evacuation, ceramic glaze supply, dewatering and sump evacuation and repackaging of fluids from an original container to smaller receptacles.