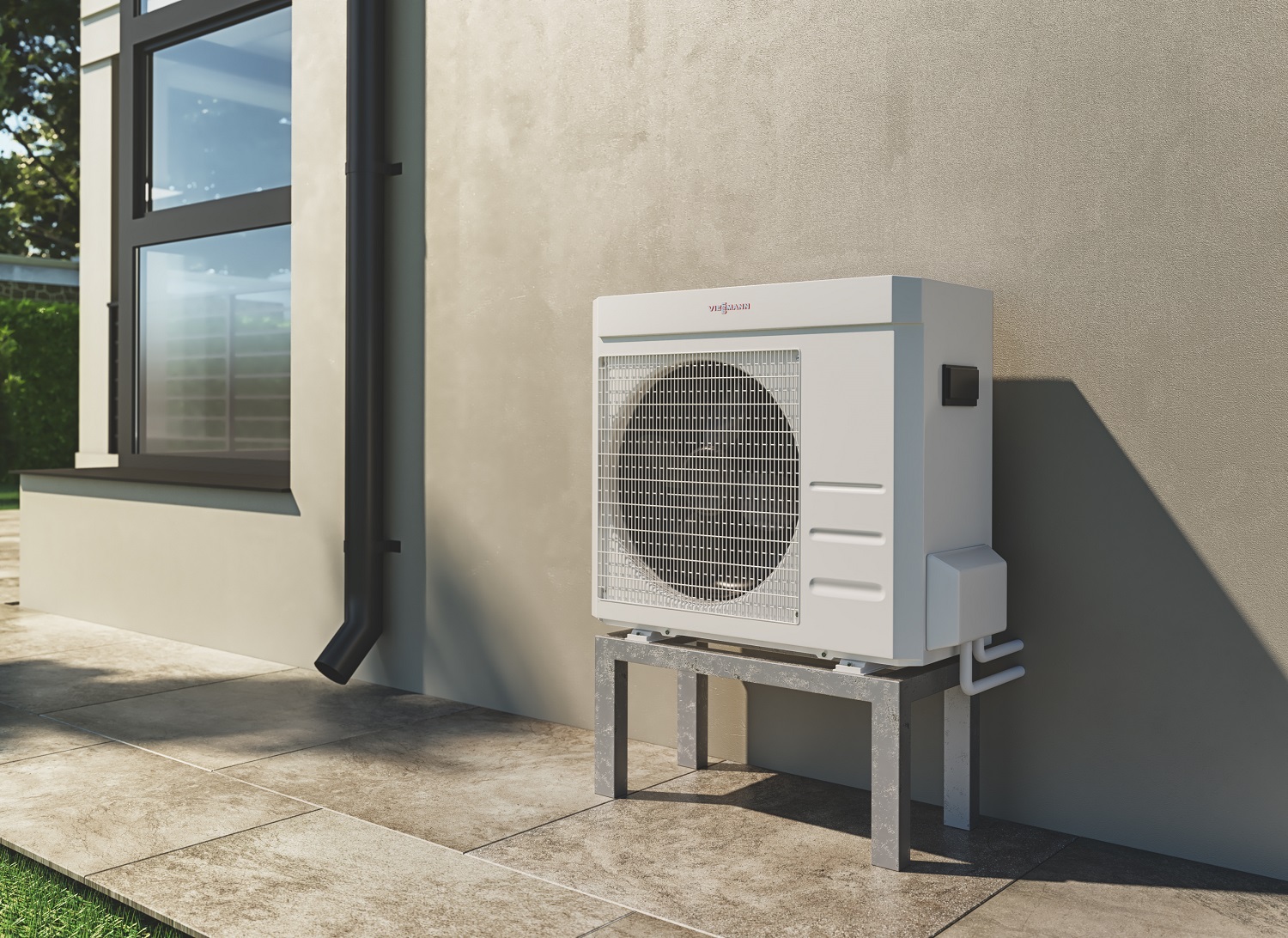 Viessmann's new Vitocal 100-A air source heat pump is compact and designed for installation into the standard British heating system, replacing gas and oil boilers.
The heat pump measures 377 to 455 mm in depth, 924 to 1047 mm in width, and 828–1409 mm in height, depending on output. Six versions are available, with outputs ranging from 6 to 16 kW. It fits into homes where space is limited and its A+++ rated energy efficiency offers low running costs.
The Vitocal 100-A is a fully integrated outdoor unit that does not require a complementary indoor unit. The monobloc design means installers are not required to work on, or connect any, refrigerant-carrying parts so a refrigerant certificate is not required. An environmentally friendly R32 refrigerant is used.
The heat pump achieves 60°C temperature at -5°C outside temperature. It has a high coefficient of performance (COP) of up to 4.9 (@A7/W35).
Viessmann UK's managing director, Graham Russell, said: "The Vitocal 100-A is a new, environmentally-responsible heating option that is as simple to retrofit to existing homes as it is to specify for new builds."