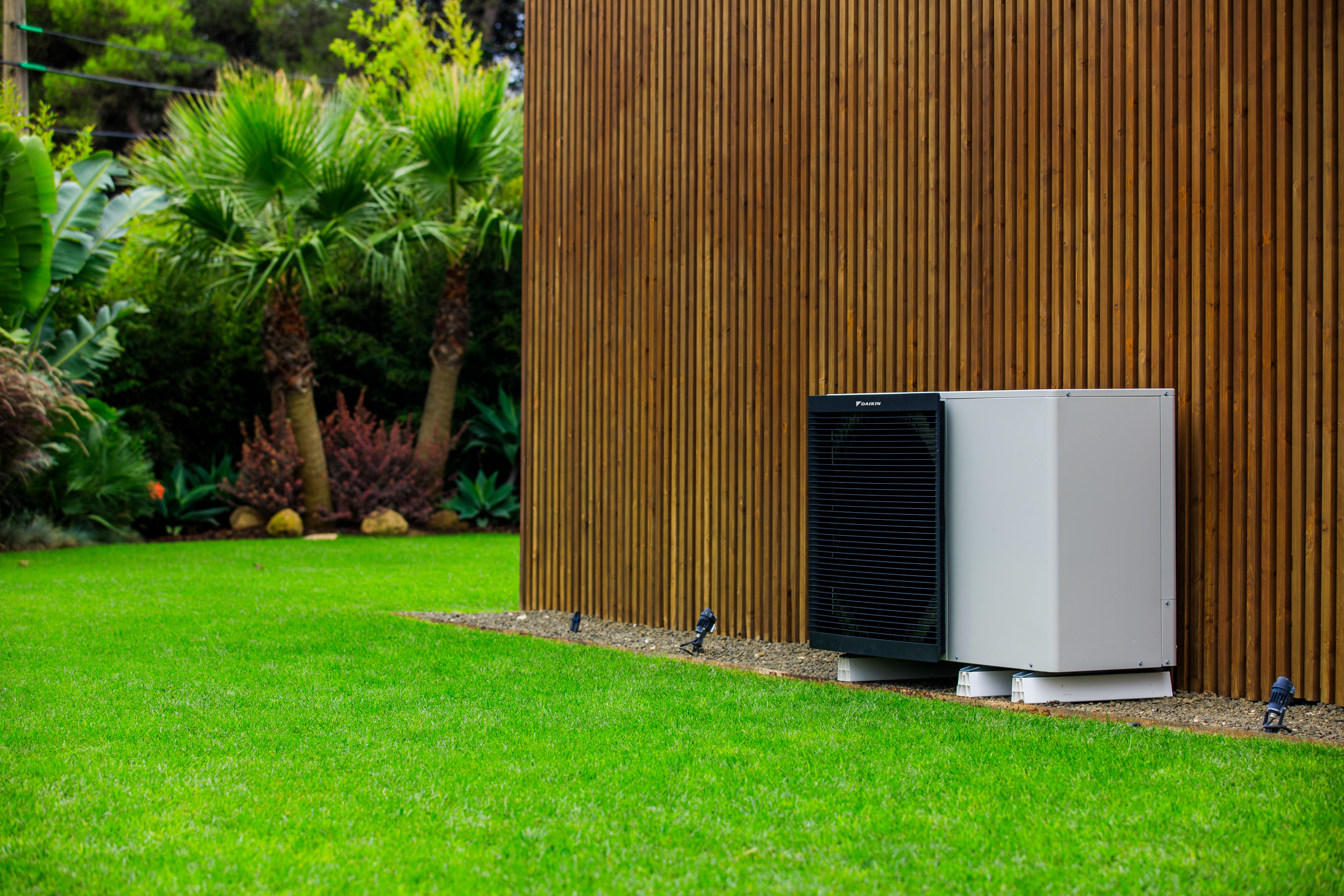 Daikin's Altherma 3 M is the company's first monobloc heat pump which uses R-32 refrigerant and is more compact, connected and sustainable than its predecessors.
The R-32 refrigerant offers higher performances and energy efficiency, while reducing CO2 emissions. The monobloc heat pump can be controlled remotely via the recently updated Daikin Residential Controller app with a voice assistant feature.
The Daikin Altherma 3 M's compact and improved design allows it to fit many different types of homes and large new buildings and makes it aesthetically pleasing. Its monobloc set-up only requires an outdoor unit as it only has one fan. It is easy to install as it is a single unit and includes most wiring, simply requiring water connections to the inside of the house.
The more energy efficient R-32 refrigerant reduces the heat pump's environmental impact by 75% and needs 30% less refrigerant charge compared to its predecessor. The R-32 refrigerant will help to accelerate the much-needed transition to renewable heating solutions as it is a mono-component refrigerant, allowing its recycling and reuse.