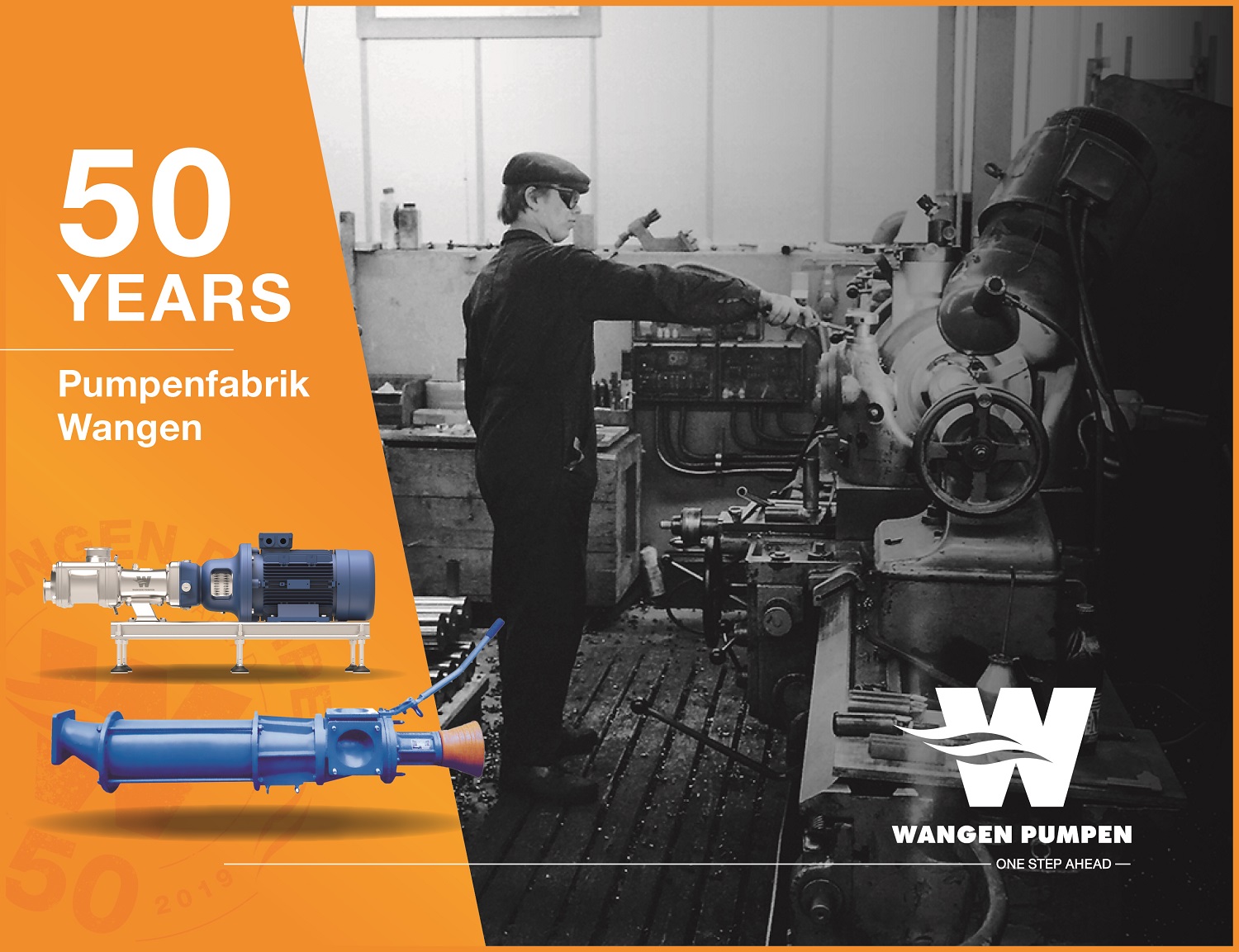 This year sees the 50th anniversary of German pump manufacturer Pumpenfabrik Wangen GmbH as it celebrates its growth from a small family business in the agricultural sector in 1969 to an international company with a workforce of over 200 staff in 2019.
The company takes its name from the location of its headquarters, development and production site in Wangen in the Allgäu region of Germany. Today it supplies progressing cavity pumps and twin-screw pumps for many different industry sectors worldwide.
Wangen's first pumps, the Types 80 A & B were agricultural pumps which were placed under a slurry tank and so needed significantly less space. The company entered the international market in the early 1970s and survived difficult times in the early 1990s by rethinking and improving its existing methods and ways of working. It became a global company with the establishment of WANGEN America Inc. in 2014.
Today Wangen has a workforce of 240 and supplies pumps for sectors including agriculture, biogas, sewage treatment and environmental technology, food, chemicals and pharmaceuticals. The company says it is looking forward to the next 50 years and the continued development of Pumpenfabrik Wangen GmbH.