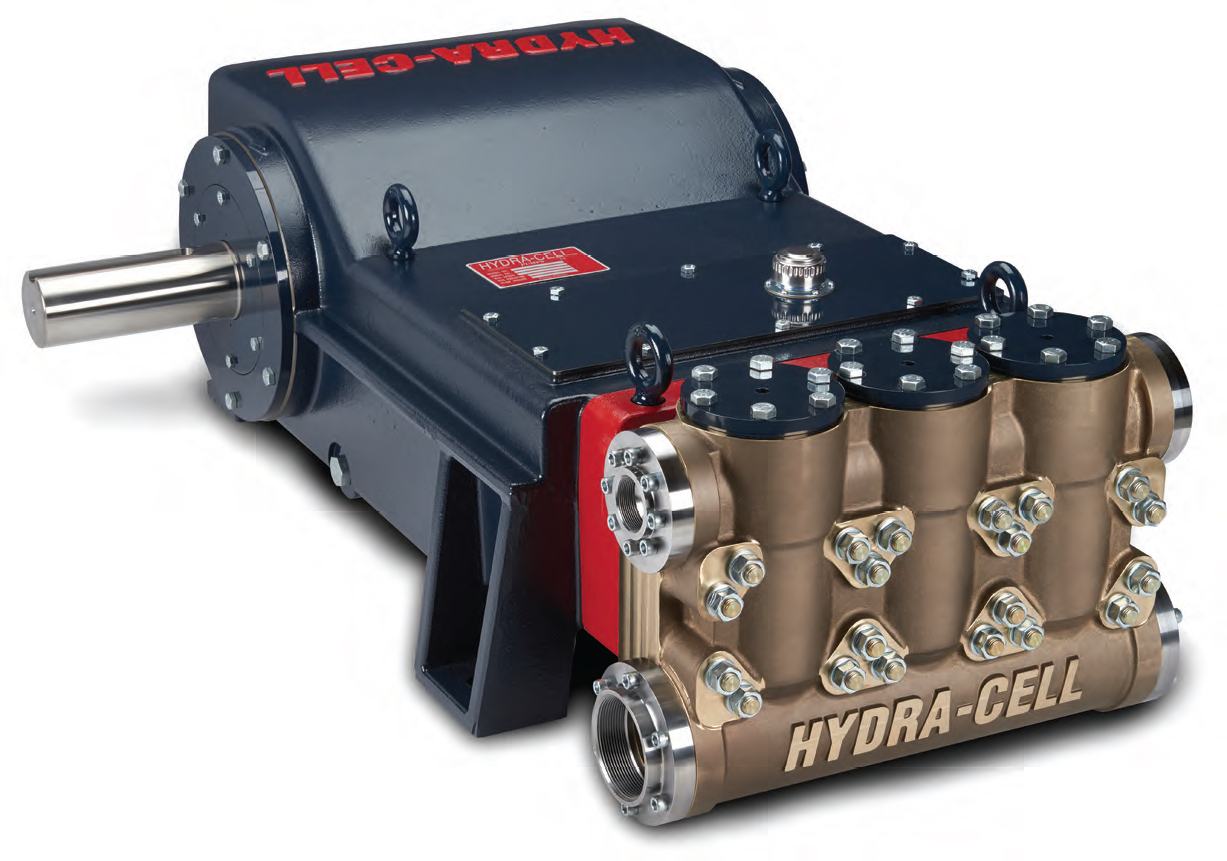 Wanner has introduced two new high pressure variants of its Hydra-Cell T200 multi-diaphragm, packing free, seal-less API674 pump, designed for use in oil and gas production.
The new Hydra-Cell T200P has a flow capacity of 280 l/m and a maximum discharge pressure of 276 bar, while the Hydra-Cell T200Q has a maximum pressure rating of 310 bar and a maximum flow capacity of 246 l/m.
The two new models feature a seal-less, packing free API674 design that eliminates leaks, hazards and the expense associated with seals and packing maintenance. With overall efficiencies of 90% the company says the pumps have a lower energy cost than centrifugal pumps and a lower maintenance parts requirement than traditional plunger pumps.
The Hydra-Cell pumps can also operate with a closed or blocked suction line and run dry indefinitely without damage, unlike many other pumps. The diaphragm design handles more abrasives with less wear than gear, screw or plunger pumps, reducing maintenance requirements and repair costs.
The new pumps are also being used in chemical and petrochemical process applications and high pressure cleaning systems.