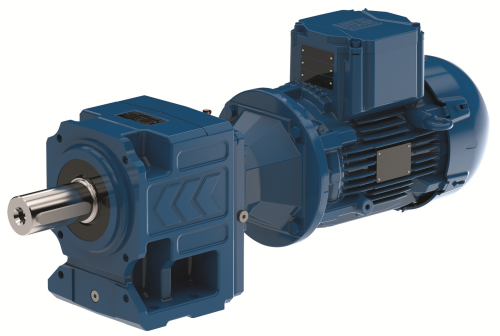 Combining robust gear units from WEG's subsidiary WATT Drive with energy-efficient W22X motors - available in frame sizes from IEC 71 to IEC 800 and energy efficiency classes up to IE4 - the new range is ideal for harsh processing applications in nearly all industries worldwide.
"The new geared motors are a testament to WEG's expertise in explosion-proof and highly efficient motors as well as Watt Drive's specialism in high-quality, robust gear technology," says Klaus Sirrenberg, Director Low Voltage Products at WEG in Germany. "We have developed technologically harmonised ATEX-compliant geared motors that work reliably even under the most demanding conditions while taking energy efficiency to the next level."
The ATEX 95 certified adapters for motors with frame size from 71 to 225 allow motors with IEC B5 mounting to be attached to modular Watt gear units without modification. When it comes to frame sizes from 100 to 225, torque transfer between the motor and the gear unit is handled by form-fitting, zero-backlash claw couplings, with vibration and shock effectively dampened by an elastic coupling spider (98 Shore A). On request, return stops can also be integrated into the IEC adapters so that the explosion-proof drives can be used in applications where reverse operation must be prevented, such as angled conveyor belts.
The geared motors can be used for equipment group I category M2 and equipment group II in zone 1/21 and 2/22 explosion hazard areas.